One Direction's Niall Horan Scores Biggest Retweet During NFL Super Bowl XLVIII
3 February 2014, 10:21 | Updated: 27 March 2017, 16:31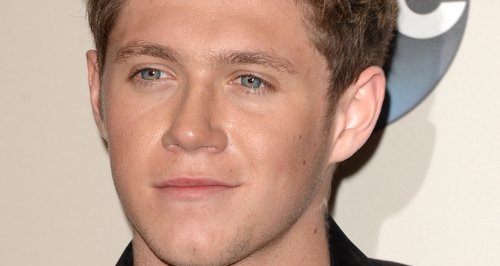 The 'Little Things' star builds hype for the group's performance at the same stadium this summer.
One Direction star Niall Horan produced the biggest retweet of this year's Super Bowl after his comments on Twitter sent fans wild.
The 'What Makes You Beautiful' was one of the many billions around the world locked into the action of the NFL event and was also looking ahead to his band's next world tour.
The group will play at the MetLife Stadium in New Jersey this summer on their 'Where We Are' tour and over 47,000 fans retweeted his comments.
"Watching the Super Bowl! And all I can think of is! " I can't believe we are playing that stadium in the summer" mind blowing s***," he wrote to his 17 million followers.
There were a total of 24.9 million tweets sent during the telecast and halftime show – compared to 24.1 to last year's show," according to data collated from Crimson Hexagon.
The biggest play of the event in terms of Twitter noise was the 87 yard kick-off return for a touchdown upon the start of the 3rd quarter – clocking in 381,605 tweets a minute.
The game saw the Seattle Seahawks defeat the Denver Broncos by 43-8 in the match.
Bruno Mars rocked the stadium at halftime with a huge performance, complete with an appearance from the Red Hot Chili Peppers.
Meanwhile, One Direction released their latest music video for 'Midnight Memories' on Friday (31st January) – the latest track lifted from their album of the same name.