One Direction's Niall Horan Involved In Twitter Battle With Welsh Rugby Star
10 February 2014, 10:44 | Updated: 10 February 2014, 10:51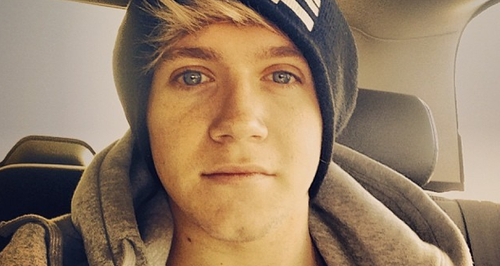 The 'Little Things' singer's criticism of Mike Phillips caused a stir on the social networking site.
One Direction's Niall Horan was caught up in a war of words with International Welsh Rugby star Mike Phillips this weekend.
It all started on the pitch when Mike and Ireland's Rob Kearney were seen coming to blows on the pitch during the 6 Nations clash.
Unhappy at the events on the field, Niall tweeted that he found the sportsman's attitude "terrible" and called him arrogant.
This led Mike to invite Niall down to training and said he should "bring the rest of The Beatles".
Rob Kearney then stuck up for his mate and got involved saying he had Niall's back.
Check out the exchange between the stars below:
Mike Philips is like a child throwing his toys out of the pram! his attitude is terrible, looks like a right arrogant idiot

— Niall Horan (@NiallOfficial) February 8, 2014
.@NiallOfficial come down to training in the week big boy. Bring the rest of The Beatles with you

— mike phillips (@mikephillips009) February 9, 2014
@mikephillips009 don't worry @NiallOfficial - I've got your back!!

— Rob Kearney (@KearneyRob) February 9, 2014
The "feud" was soon downplayed as Mike and Rob tweeted that they enjoyed an evening out together after the match and laughed off the Twitter banter.
Meanwhile, Harry Styles has been talking about comparisons with The Beatles this week and said it would be "foolish" to say they are in the same league as the Fab Four.