Uh Oh! One Direction's Liam Payne Sparks A Security Scare After TP-ing Niall Horan's Car
11 May 2015, 11:57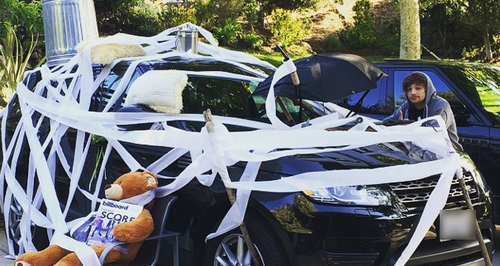 The 1D boys played a prank on their bandmate – and accidentally revealed his car license plate to the world. Oops.
When you're a world famous pop star, pranking your mates comes with a few more risks – such as when Liam Payne and Louis Tomlinson covered Niall Horan's car in toilet paper… and accidentally exposed his license plate to the world.
Liam posted some snaps on Instagram after he and Louis decorated Niall's Range Rover with an array of gardening tools, soft toys and toilet paper – but the only thing the Directioners spotted was that they could now identify Mr Horan's car.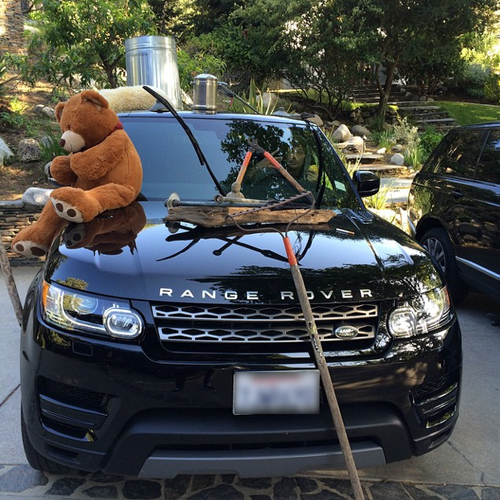 The prank took place as they boys went to a studio session in Los Angeles – but rather than just being a bit annoying for the Irish charmer, it actually sparked a big old security scare instead.
The Directioners joked that they could track Niall's car to find Harry's address and know how to spot Niall when he is out and about in his flashy car. Hey, at least they can't steal your underwear this time, Niall!