WATCH: Celebrate St. Patrick's Day With 1D Star Niall Horan's FUNNIEST Moments
17 March 2015, 13:28 | Updated: 17 March 2015, 15:15
Move over St. Patrick, we're all about St. Niall this year, because this boy is HILARIOUS.
It wouldn't be an Irish holiday without us taking a moment to appreciate one of the best exports to ever come from Ireland... Niall Horan from One Direction, of course!
From his attempts to steal Marvin's job on Capital to twerking on stage, watch some of our favourite moments from the One Direction star in the video above.
We weren't sure it was possible to love this blond-haired heartthrob any more than we already did, but watching the original boy band prankster in action may just have given us EVEN more adoration for Mr. Horan. Go Niall!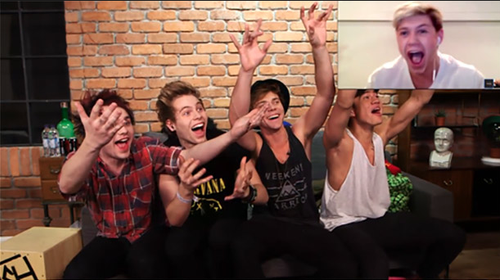 ALL HAIL ST. NIALL!!
PLUS... just in case Niall being a joker wasn't funny enough... enjoy One Direction's funniest moments as a band! Serious LOLZ!
You May Also Like...