Niall Horan Says Reaction To New Album 'Midnight Memories' Is "Ridiculous" – Audio
1 December 2013, 06:00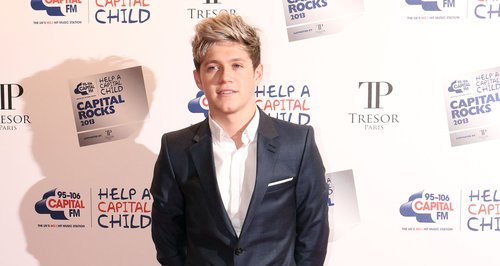 The group released their highly anticipated third album this past week.
One Direction singer Niall Horan has told Capital that the positive reaction to their new album 'Midnight Memories' has been "ridiculous".
The group are on course to claim this week's number one spot with the record, which was released this week.
The Irish singer admitted the group wanted to change things up a little but never want to scare off anyone.
"We tried to change it up a little bit. But if you change it up too much you can scare people off so we didn't want to do," he explained. "The music that we do, we actually enjoy listening to ourselves.
"We're happy that everyone's liking it and hopefully we gather a few more fans."
Receiving such great reaction from fans is something that makes the whole process so worthwhile for Niall.
"It's amazing. The reaction to it is just ridiculous. We spent a lot of time working on it this year, so thank god it's paid off," he declared.
Listen to Niall Horan speaking to Capital about new album 'Midnight Memories' below:
Niall Horan Talks To Capital About Their New Album Reaction
The album features previous single 'Best Song Ever' as well as latest release 'Story Of My Life'.
One Direction are currently enjoying some time off following the completion of their 'Take Me Home' world tour and head out on their first stadium outing next summer.