One Direction's Harry Styles Promises "Bigger And Better' World Tour Ahead Of Launch
25 April 2014, 10:54 | Updated: 25 April 2014, 14:09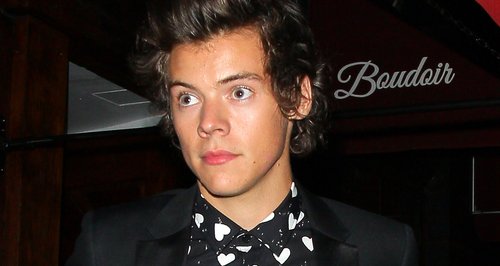 The 'You & I' singer says the band want to make sure everyone goes home in awe after every show.
Harry Styles has teased what fans can expect from One Direction's brand new 'Where We Are' world tour, which launches this weekend out in Columbia.
Harry Styles Teases 1D's New World Tour...
The 'Midnight Memories' five-piece launch their latest stadium tour out in Bogota at the El Campin Stadium tonight (25th April), and Harry spoke to Capital exclusively about the boys putting on an even "bigger and better" show than their last.
"It's important for us that we kind of make each tour bigger and better than the one before," Harry exclusively told Capital's showbiz reporter Kevin Hughes. "We want everyone to come and enjoy the show.
"[Even] if they're a dad, if they're not necessarily a fan, we want them to still feel like they've seen a show and go away and say, 'Actually they're quite good'," the 'Best Song Ever' star explained. "It's important that we make sure the show and the music and everything stays every exciting."
One Direction are set to bring their 'Where We Are' stadium tour over to the UK from late May this year.
You may also like: