One Direction's Harry Styles Writes 'Unrequited Love Song" With Rock Band Kodaline
8 April 2014, 11:19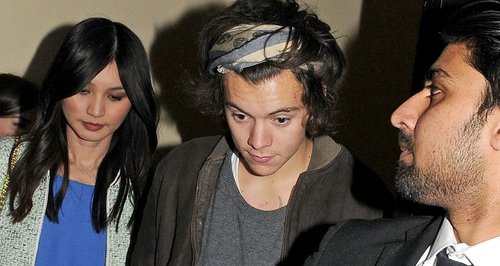 The Irish band say they don't know if the song will ever see a release.
One Direction's Harry Styles wrote an "unrequited love song" alongside Irish rock band Kodaline, the group have revealed.
The 'Little Things' star headed into the recording studio with the band last month, though they admit they have no idea if the song will ever see an official release.
"Harry Styles came to two of our shows and he's a big fan, and we ended up going to the studio and writing a song together," Kodaline guitarist Mark Pendergrast revealed to Bang Showbiz. "He's a really good lad.
"Very funny and a very good writer and singer," the rock band star explained. "It was an unrequited love song, but we're not sure what we're doing with it yet, but it's there."
The 'Midnight Memories' star was also spotted in the recording studio with One Republic's Ryan Tedder recently, while Liam Payne from One Direction has expressed plans to record with Pharrell Williams in the near future.
One Direction are currently hard at work on their fourth studio album, expected to see release before the end of the year.
You may also like: