One Direction Break Another Record – And They're The Only UK Band EVER To Get This One!
4 September 2014, 11:27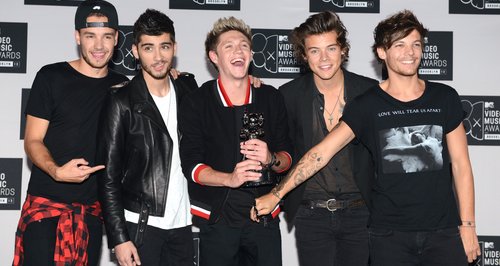 One Direction have set a new Guinness World Record for their US album success – is there anything these boys can't do?!
One Direction have earned a spot in the Guinness World Records 2015 – they've smashed yet ANOTHER world record!
Yep, the One D lads received their award backstage at their show in New Jersey for having their first three albums all debut at number one in the US charts.
Niall Horan made the announcement on stage to the delight of thousands of screaming fans after they had been presented with their plaque.
He announced, "This really is one of our proudest moments, both for us and our incredible fans. Whenever we talk about it we always say how cool it is that we did it first, how sick is that?!"
It's definitely no mean feat – One Direction are the only UK band in US chart history to get their first three albums straight into the number one spot in the USA – so they've officially made history as well as added another accolade to their collection.
Is there any stopping these boys? We can't WAIT to see what they do next!
You May Also Like…