One Direction Stars Watch Barcelona And Bayern Munich Match As Harry Styles Heads To LA
24 April 2013, 12:28
The 'What Makes You Beautiful' stars enjoy some time off in between dates on their 'Take Me Home' tour.
One Direction stars Niall Horan, Liam Payne and Louis Tomlinson were all in attendance at the Allianz Arena to watch the Champions League semi-final encounter between Barcelona and Bayern Munich last night (23rd April).
The 'Little Things' stars posted a picture of themselves at the match and took to Twitter to say how much they enjoyed their day out.
Niall wrote: "What a game! Just been to Munich with @real_liam_payne and @louis_tomlinson to watch the semi final! Epic 4-0 !"
Louis added: "Wow what a day out and what a game !!"
While three of the group were enjoying the football action in Germany, Harry Styles was seen jetting into LAX Airport.
Check out a picture of Harry at LAX airport below: (Picture: Splash)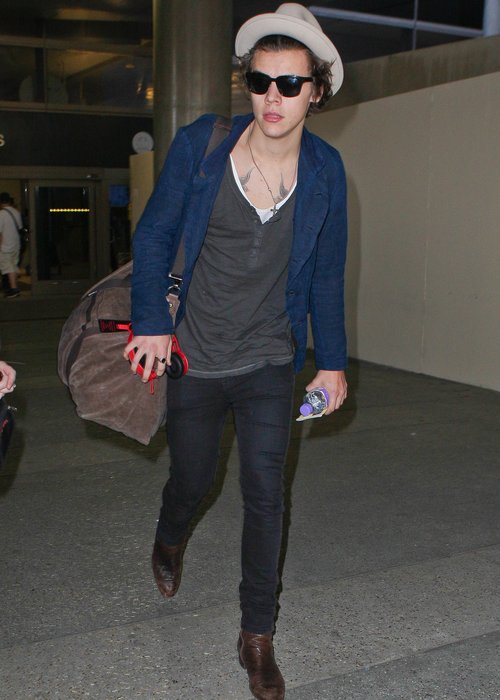 One Direction are currently enjoying some time off from their 'Take Me Home' world tour after the completion of the UK leg.
The boys will be back on the road from the 29th April in Paris for the start of a series of European dates.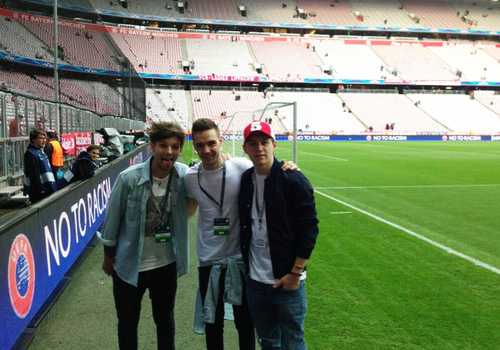 This summer will also see the band hit the big screen for their 3D movie This Is Us.