One Direction Promise "Bonfire Night" Style Fireworks On 2014 Stadium Tour – Listen
24 February 2014, 14:54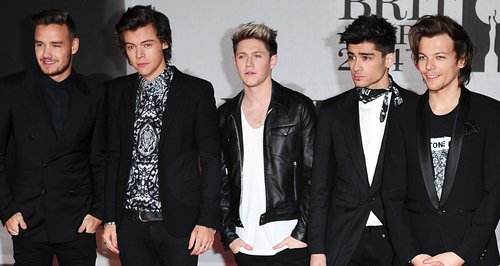 Niall and Liam chat to Capital about the stage and director for their upcoming 'Where We Are' outing.
One Direction are set to send their fans into a frenzy after teasing the latest set of details for their 'Where We Are' stadium tour.
Speaking to Capital's showbiz reporter Kevin Hughes, they explained their teaming up with Lee Lodge – who recently put together Robbie Williams stadium tour.
Niall And Liam Tease One Direction's 2014 Tour
"We've been chatting with our creative director, a guy called Lee Lodge – he's very good at stadiums," explained Niall Horan. "He did Robbie Williams' last tour – he came up with the creative directive for that.
"We've worked with Lee on basically all our TV performances we've ever done and Lee has decided that he wants to come on board for our stadium tour and he's been sending us pictures this week of our stage and stuff and it's literally ridiculous."
Liam also couldn't contain his excitement at the thought of the potential pyrotechnics and promised fans something to take on bonfire night.
"We have Coldplay and Rudimental's pyro guy so we're gonna have some amazing fireworks," he declared. "It's gonna be like bonfire night all over again."
One Direction will hit the road on 25th April and perform a total of 69 shows around the world - including three nights at Wembley stadium.
You may also like...