Nicki Minaj Threatens To Quit American Idol As Contestant Is Sent Home - Video
15 March 2013, 09:08 | Updated: 15 March 2013, 15:45
The 'Starships' rapper gets up from her seat in anger as the result is read out to her and the fellow judges.
Nicki Minaj was threatening to quit her position on American Idol last night (14th March) after her contestant Curtis Finch Jr. was sent home.
The 'Pound The Alarm' star reacted angrily upon hearing the result on the music reality show.
"I definitely think Curtis should not be in the bottom two. I mean, I love Devin but I think that Curtis, if you look at every one of his performances, I mean - come on, America, are you kidding me?" the singer stated.
"Curtis, if you go home, I go home."
As Curtis was sent home, she got up from her seat and walked away before Keith Urban got her to return.
"I think we really needed an extra minute to discuss it. I don't feel like there was a real discussion," she said of the result. "But I know it's a live show, but."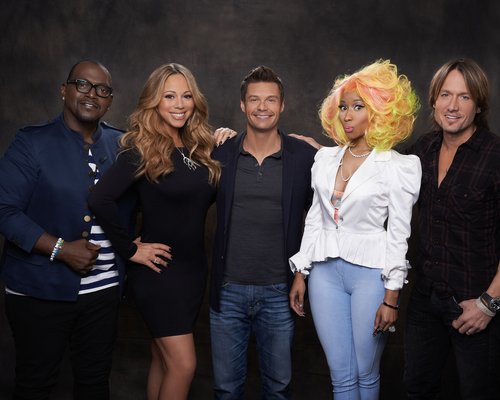 The previous night Nicki also hit the headlines after arriving 13 minutes late and missing the opening of the show.
The star blamed traffic for her delayed arrival with the rest of the judges and host Ryan Seacrest making jokes in her absence.
Watch Nicki get upset after hearing the news Curtis was to leave American Idol below: