Nicki Minaj Promises New Album Coming In 2014
4 November 2013, 14:27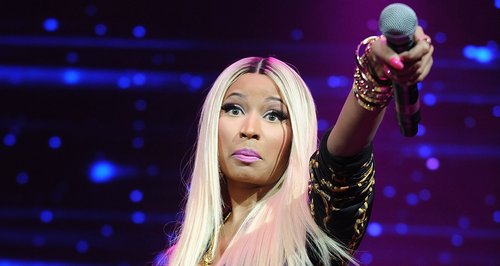 The 'Starships' singer announces her plans during an interview in New York this weekend.
Nicki Minaj has revealed that she is planning on releasing her next studio album in 2014.
The 'Super Bass' star was speaking to Power 105's Breakfast Club this weekend in New York where she was asked what plans she had to head back into the studio.
"I've already started," she declared before being asked what release date was planned.
"2014 definitely!"
Speaking about the style of the record and the follow up to 2012's 'Pink Friday: Roman Reloaded' she admitted there were already some surprises in store.
"It's very different from anything I've done, which I'm surprised about," she said. "I'm not feeling like I did this. I feel like this is next level."
Nicki has recently been a featured artist on several other songs - including Nelly's latest track 'Get Like Me'.
The male star was full of praise for Nicki when he spoke to Capital recently calling her a "360 artist".