Erm... Why Is Miley Cyrus Photoshopping Her Face Onto North West's?
25 March 2015, 11:32 | Updated: 25 March 2015, 11:33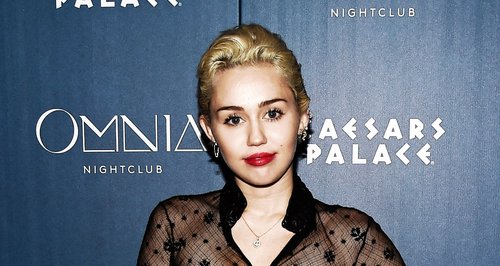 It looks like the 'Adore You' star REALLY wants Kim and Kanye to be her parents.
We're getting slightly worried about Miley Cyrus… she seems to have developed a potentially unhealthy obsession with the #Kimye clan!
The 'Wrecking Ball' star has adopted a new habit of posting up pictures of Kim Kardashian, Kanye West and little North… but photoshopping her face in place of the youngsters'!
It looks like Miley REALLY wants to be part of the Kardashian-West family, either that or she's just a SERIOUSLY big fan of Keeping Up With The Kardashians, and her photo-editing skills are kinda amazing/horrendous. What do you think, #Smilers?
Here's North/Miley hanging out with her ever-controversial rap star dad Kanye
And then with the whole family just chilling…
And of COURSE getting in some quality time with grandma Kris Jenner!
Yes it's a little bizarre, but then, it's not exactly the STRANGEST thing Miley's ever done!
You may also like...