Meet The New Arrival In The Cyrus Household... Miley's New Pet Dog Emu!
30 June 2014, 11:41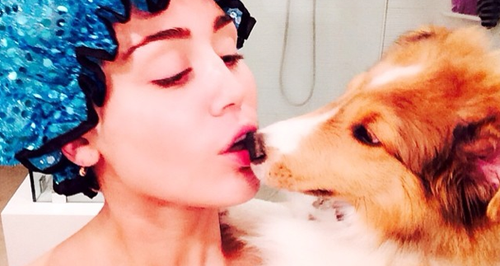 The 'Bangerz' star posts a LOT of photos of her new pet dog, and gets emotional about taking the big step.
Miley Cyrus has a new family member… and she's been showing him off all weekend on Instagram!
The 'We Can't Stop' singer has adopted an adorable Shetland Sheepdog named Emu, and can't seem to stop taking snaps of her new furry friend.
Miley has been posting up pictures all weekend of her new arrival, declaring that he's "here and here to stay".
The US star also wrote a lengthy letter about adopting Emu and how much it means to her, after losing her pet husky Floyd earlier this year.
I welcomed Emu Coyne Cyrus into the family a couple days ago. Been keepin him a secret cause sometimes I'm weird like that," Miley wrote. "It's taken some time to be ready for this next step and loving again, there will never be anyone like Floyd.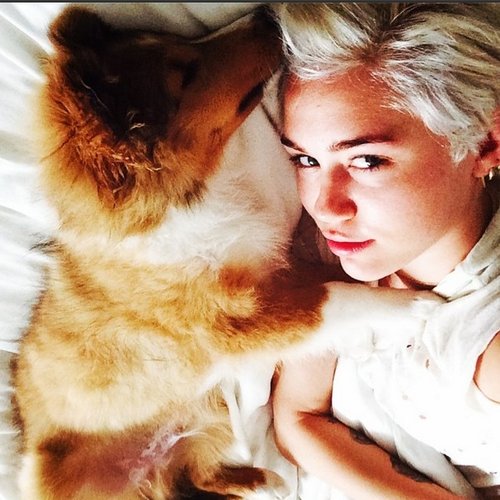 "There was a bond that was so deep it's irreplaceable but that's not wheat I am trying to do," Miley continued. "Never will I replace Floyd and that's something I had to take time to understand, we had a very special memorial service for Floyd and I felt my angel Floydy give Emu his blessing.
"He is so special and different than my baby Floyd and I think Floyd did that on purpose," she added. "I feel like this is a new beginning in so many ways. I feel a change coming on."
Not sure about you… but we reckon Emu will be a BIG hit with all of Miley's #Smilers out there!
You may also like:
> Miley Cyrus: 10 Looks ONLY She Can Pull Off!