Lady Gaga & Taylor Kinney Want To Have Their Wedding In Italy – But There's No Date Yet
1 February 2016, 08:32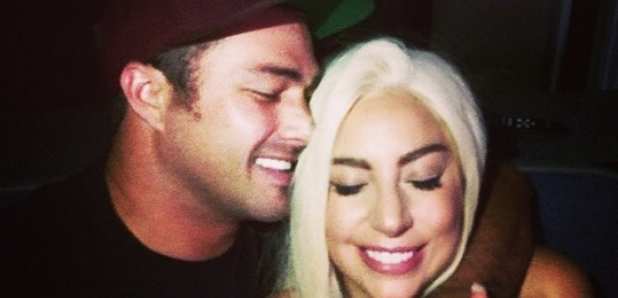 Mother Monster and her fiancé have been engaged for nearly a year, and it looks like the pair have big plans for their wedding.
We've been excited for the prospect of Lady Gaga's wedding for almost a year now, since she got engaged on Valentine's Day 2015 - and it's been revealed that Mother Monster is planning to tie the knot in the Italian countryside.
A source close to the star revealed to the Sun, "She wants to celebrate her heritage, so they're looking at places in the Italian countryside. She wants a big Italian wedding."
While they seem to have started thinking about the finer details of their big day, the date is yet to be decided and the couple don't want to rush it. The source added, "They're still enjoying their engagement, so they have to figure out the right time to do it. They're not fully planning yet."
Lady Gaga and Taylor announced their engagement last February as she posted a photo of her impressive heart shaped diamond ring on Instagram, telling her fans, "He gave me his heart on Valentine's Day, and I said YES!"
Gaga, real name Stefani Germanotta, also revealed even more hidden details about her stunning engagement ring...
See Lady Gaga's Engagement Ring
Gaga revealed the back of her ring which has a diamond encrusted band with T and S separated by a heart built in to the band, in the ring designed by Lorraine Schwartz.
Lady Gaga captioned the photo on Instagram, "My favorite part of my engagement ring, Taylor and Lorraine designed 'T [heart] S' in white diamonds on the band. He always called me by my birth name. Since our very first date. I'm such a happy bride-to-be! I can't stop smiling!"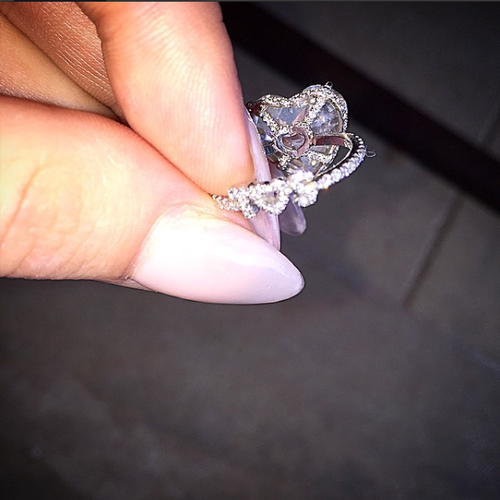 Fans were over the moon with Mother Monster's news, sending messages of congratulations in their thousands to the 'Do What U Want' singer and her fiancé. #CongratsGagaAndTaylor was trending worldwide just minutes after the news broke.
@ladygaga IM CRYING OMG

— GAGA KINNEY (@JackCharlick) February 16, 2015
@ladygaga OMG CONGRATS

— Daniel&The Diamonds (@LolitaDelFROOT) February 16, 2015
@ladygaga OH MY GODD YES FINALLY!!!

— Tillsツ (@TilliJohnson) February 16, 2015
Lady Gaga met hunky Taylor Kinney back in 2011 whilst filming her music video for 'You & I', and the pair have been one of our favourite showbiz couples ever since!
Obviously Gaga and Taylor had to celebrate their perfect Valentine's Day with a romantic dinner at her family's restaurant in Manhattan, New York.
When Is Lady Gaga Getting Married To Taylor Kinney?
The pair haven't revealed their exact wedding plans yet, but judging by Gaga's unique tastes and crazy music videos, it will be a spectacular affair! We can't wait to see what her wedding dress will look like - having had some 'interesting' looks in the past, we're certain it'll be a massive talking point!
Our hearts are about to explode with happiness for Lady Gaga, first she nails it at the Grammys on stage with Tony Bennett, and on Sunday (22nd February) she'll be performing live at the Oscars.
After winning Capital's Best Fans In Pop this year, and a new album in the works, 2015 is shaping-up to be the best year EVER for Mother Monster!!
I hate to say it @CapitalOfficial but it's TRUE! I do have the best and most devoted fans ever! #GagaBestFans2015 pic.twitter.com/pf9o3oP7se

— Lady Gaga (@ladygaga) January 11, 2015
You may also like...