Lady Gaga Plays All New Songs From 'ARTPOP' To Kick Off iTunes Festival 2013
2 September 2013, 08:54 | Updated: 2 September 2013, 16:18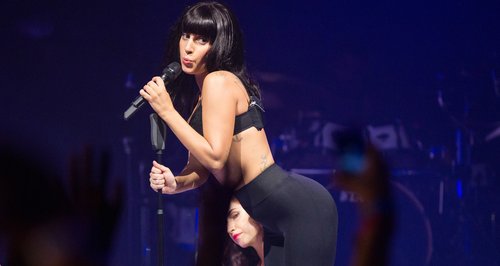 The 'Applause' singer played seven brand new songs to officially launch the month-long music festival.
Lady Gaga made her live comeback with a set of entirely new songs from her upcoming album 'ARTPOP' to kick off iTunes Festival 2013 over the weekend.
The 'Marry The Night' singer arrived on stage at the Camden Roundhouse on Sunday evening (1st September) dress in a black ninja-style suit and suspended above the crowd in a large cage to kick off her show
The set saw Lady Gaga treated fans in attendance to seven brand new songs from her upcoming third studio record 'ARTPOP', as well as her latest hit single 'Applause'.
Gaga opened the show with a performance of 'Aura' before changing outfits and heading straight into a song called 'MANiCURE'.
The 'You & I' singer then adopted her new trademark look of a giant blonde wig and shell bikini to perform her album's titular track 'ARTPOP', then leading straight into a previously unannounced song called 'Jewels & Drugs'.
The US star follows a more hip-hop sound with the new song, which features rappers T.I., Too $hort and Twista, the latter two of whom appeared in person to perform the track live for the first time.
Gaga then headed straight into the erotically charged 'Sex Dreams' before stripping off her wig and revealing that 'ARTPOP' had been a chance for her to find out what she is really like underneath all the stage outfits and make-up.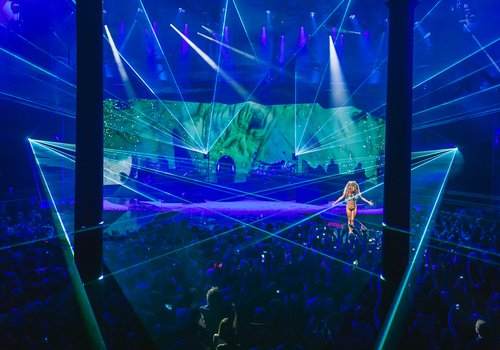 The 'Born This Way' singer introduced a troupe of Cirque Du Soleil style dancers dressed up in pig outfits for a performance of 'Swine', with the dancers suspended above the Roundhouse floor, before taking things down a step with solo piano ballad 'I Wanna Be With You'.
Lady Gaga then rounded out her iTunes Festival 2013 set of all new hits with a lively performance of her latest single 'Applause' before thanking fans for welcoming her back.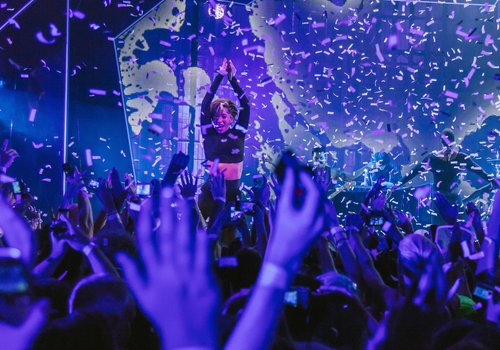 'ARTPOP' will be officially released as Lady Gaga's new album on 11th November.
Check out the full setlist for Lady Gaga's iTunes Festival 2013 performance below:
'Aura'
'MANiCURE'
'ARTPOP'
'Jewels & Drugs'
'Sex Dreams'
'Swine'
'I Wanna Be With You'
'Applause'
You can
win tickets
to see all the biggest artists at iTunes Festival 2013 this year, including Katy Perry, Justin Timberlake and Jessie J, by heading over
here
.