Lady Gaga Using 24-Carat Gold Wheelchair Following Hip Surgery
13 March 2013, 14:56
The 'Bad Romance' star has been recovering in style as she aims to get back to full fitness.
Lady Gaga has been seen in new pictures from famed photographer Terry Richardson in a 24-carat gold wheelchair, after undergoing surgery last month.
The 'Marry The Night' singer enlisted the help of jewelry designer Ken Borochov for the wheels – which she has been using since an operation on her hip last month.
The 'You & I' singer was forced to cancel the remaining dates on her 'Born This Way Ball' due a tear in the labrum in her right hip.
The star admitted how devastated she was to postpone the shows on her outing and thanked her fans for their messages of support.
Speaking about the design of the wheelchair, Borochov explained it was a "huge undertaking" and he wanted to make something that resembled a throne.
"It was made all over the United States. My assistant had to run around everywhere," he told the Daily Beast. "I make all of my things here in the US."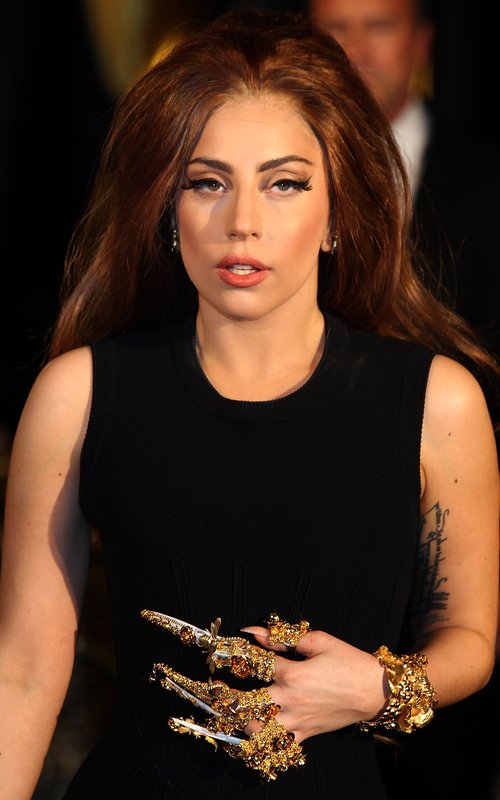 He revealed how 1.5 ounces of gold, worth an estimated $2,600, were plated onto the chair "in Dallas at a customizing car factory that does hot rods and stuff. I wanted [the wheelchair] to look like a throne."
Meanwhile, Lady Gaga is also currently working on her new studio album and has tentatively planned an autumn release for the record.
She is also expected to feature on Beyonce's forthcoming new album alongside the likes of Azealia Banks and Rihanna.