9 Reasons You'd Kill To Be Invited To One Of Jason Derulo's Legendary Parties
11 November 2015, 11:39 | Updated: 11 November 2015, 11:40
His parties are famously raucous and carry on until dawn - here's why we'd LOVE to be at one of Jason Derulo's shindigs.
He's the king of partying - Jason Derulo knows how to throw a SERIOUSLY good night!
With a multi-million dollar pad as the backdrop for his incredible pool parties, there are PLENTY of reasons you'd KILL to be invited to one of Jason's soirees!
1. The boy throws parties SO crazy he got noise complaints... despite his neighbours' houses being REALLY far away from his
He's pretty much got a castle in LA but Jason once cranked up the volume SO high that a police chopper was called and he almost ended up with an eight year jail term. Now THAT's commitment to a good party!
2. He gets the likes of Justin Bieber, Ed Sheeran and more partying with him - so you're sure to spot a famous face or two
Yep, on a recent night out Jason had the "whole chart" partying in his section - and if that isn't cool we don't know what is.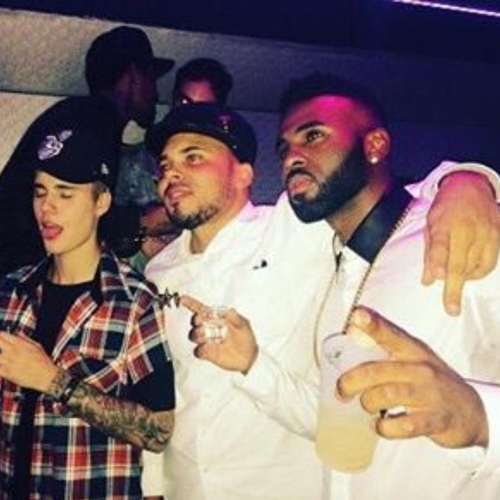 3. He hosts pool parties in his multi-million dollar mansion in LA - so you're guaranteed an epic night out
No, but seriously - we'd kill for 5 minutes in this place let alone to LIVE here. Jason, we're seriously jel.
4. You WOULD have to watch out not to get a champagne cork in the eye when he's poppin' bottles
His poor security wasn't quite so lucky...
5. Sometimes the guestlists for Derulo's parties can be HUGE
No wonder he gets noise complaints if he wants to party with 80,000 people - just like he did at Capital's Summertime Ball!
6. He's got connections... so you could end up with superstar DJ Martin Garrix spinning some tunes at the party
Two hotties for the price of one? You don't have to convince us!
7. Dance offs on the dance floor would be AMAZING... but Jason would probably end up winning most of them
Seriously, have you SEEN those moves?
8. Everything has to be done by fours, obvs ('Everything Is 4', duh!)
We're not sure this should apply to drinks, but apparently it does!
9. And there's no doubt you'd need a few days to recover after partying with Jason Derulo himself...
Well, you didn't expect it to be a quiet one, did you?!
You may also like...