Ellie Goulding Opens Up On Fitness Regime: "I'm More Womanly Now"
25 March 2014, 12:01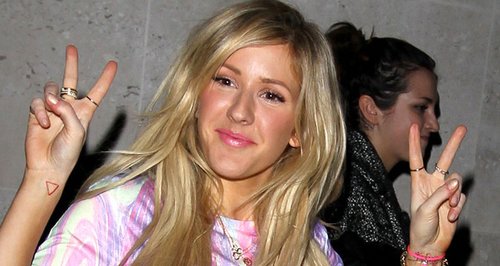 The 'Burn' star chats about feeling more confident now she exercises and eats well.
Ellie Goulding has opened up about changing her lifestyle to be more healthy and exercise more, saying she feels much more "womanly" now.
The 'I Need Your Love' singer says over the past six months she has focused more on looking after her body, and feels "more confident" about her body shape.
"Before, I had a flat bum, no boobs and not much shape," Ellie told Daily Star, while opening up about taking on a fitness regime. "I'm way more womanly now.
"I'm a bit more confident with my body, I've got a belly, booms and a bum," she revealed. "I put it down to eating amazingly well.
"I've been a vegetarian for six month and now my body's different, my skin is different, my face shape is different," Ellie explained. "And for me exercise is a crucial part of being alive, it's like breathing.
Ellie Goulding's new single 'Beating Heart' is due for release on 25th May.