Ed Sheeran Reveals That He Thinks Taylor Swift Sometimes Goes 'Too Far'
27 January 2017, 15:49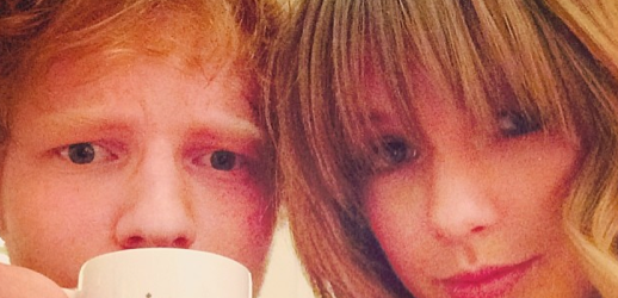 Still on board with this friendship though.
Ed Sheeran and Taylor Swift are basically the ultimate BFF goals, right?
They 100% support each other when one drops new music - Taylor even shared Ed's Shape Of You song on her social media channels!
Nothing says true friendship quite like an Instagram tag.
Now, however, it seems that Ed Sheeran thinks that Taylor Swift can 'go too far' sometimes.
When talking to GQ, he revealed that he and Tay share something in common - they both have competitive streaks in them.
"There's an underdog element to it. Taylor was never the popular kid in school. I was never the popular kid in school. Then you get to the point when you become the most popular kid in school - and we both take it a bit too far", he revealed.
"She wants to be the biggest female artist in the world and I want to be the biggest male artist in the world. It also comes from always being told that you can't do something and being like, "F you. I can", he went on to explain.
We get it, Ed, we get it.
You May Also Like...