You Can LITERALLY Control Ed Sheeran – He's In The World's First Interactive Ad!
25 June 2014, 12:15 | Updated: 25 June 2014, 13:35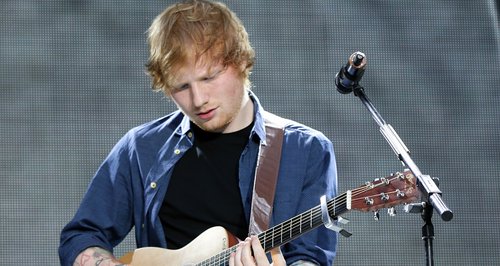 Ever wanted to control Ed Sheeran's every move? Well now you can… kind of – he's in the world's first interactive ad!
Imagine being able to get Ed Sheeran to do whatever you want him to. Cup of tea? No probs. Back rub? Sure. Well, we can't guarantee that you'll be able to get him to do those things but he WILL be starring in the world's first interactive advert!
To celebrate the release of his new album 'x', Ed is letting you control him and tell him which song you want him to play. Ed said, "For me this is a really cool way to show songs from the album that fans will have never seen performed in this way before. It gives my fans the chance to decide which songs from the new album they want to see most, their involvement is really important to me."
Ed will be starring in the advert, which will be played out in between The Big Bang Theory tomorrow (Thursday 26th June) where you can choose which of his songs he will play IN FULL at the end of the show.
Viewers will be able to vote via Twitter during the show, and the one with the most votes will premiere in the final ad break for The Big Bang Theory on E4. That's a whole 3 minutes and 20 seconds where we get to watch Ed's lovely face instead of a bog roll commercial. We LOVE!
Ed will also be performing his song acoustically in one uninterrupted take – no pressure there then Ed!
#Sheerios will want to tune in to E4 from 7.58pm tomorrow to catch the first ad break, with the performance airing at 8.28pm. So get your hashtags out and get voting for your fave song!
Ed Sheeran's new album, 'x' is available to download now.