Demi Lovato Thinks She, Miley Cyrus And Rihanna Are The Feistiest Women In Pop
4 August 2015, 15:13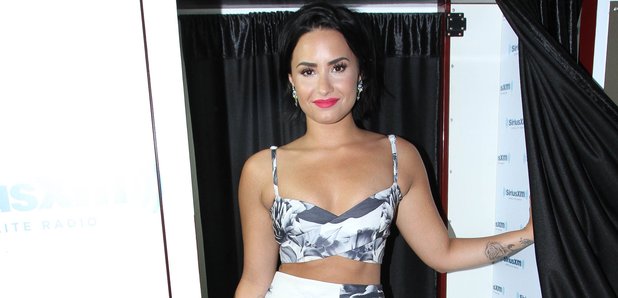 How many women in pop can practice what they preach in their lyrics? Only three, according to 'Cool For The Summer' star Demi…
We love Demi Lovato for her music, but even more so for the fact that she's one of the few women in music who won't let anyone mess with them – and the 'Cool For The Summer' star reckons she is only one of three.
In a new interview with Cosmopolitan, Demi opened up about being one of the few stars who practices what they preach with their feisty, powerful lyrics. She explained, "There are a lot of girls in pop. They have badass lyrics, but I feel like I'm the only person other than Rihanna and Nicki Minaj who isn't afraid to say, 'Try something on me and I'll f**king beat your ass.' There are people who can dress up and play the part, but their music doesn't say it."
Being fearless might come naturally to Ms Lovato, but she's also got an incredible support system in the form of her long-term boyfriend Wilmer Valderrama, who she started dating at a difficult time in her life.
She says of Wilmer, "We started dating when I turned 18 … Right after that, I went to rehab. People told him, 'You should probably leave. She's on a spiral, and you're going to be sucked down with it.' But he was like, 'I'm not leaving. This is somebody I really care about.' We relate on a lot of levels."
And it seems the pair are so secure with each other, Wilmer isn't the type to get jealous – even when Demi's BFF is the gorgeous Nick Jonas, and she used to date his brother Joe!
Demi joked, "Nick and Wilmer get along great — Joe and Wilmer too. It's weird. In the beginning, I was like, 'Why the f**k are you friends with Joe?' He was like, 'He's a cool guy.' Yeah, I know. I dated him." We bet that's not awkward AT ALL.
Demi's looking smoking hot on the cover of the September issue of Cosmopolitan, out on 11th August.