Calvin Harris Working On "Big New Song" With Hurts Star Theo Hutchcraft And Aleeso
31 May 2013, 11:39
The artists have been together in the studio this week and teasing details of their team-up.
Calvin Harris has been working in the studio with Swedish DJ and producer Aleeso and Hurts that Theo Hutchcraft.
The collaboration was teased on Twitter this week with the stars revealing the song is "sounding big".
The Sweedish producer wrote: "New song with @CalvinHarris and @theohurts is sounding big!!!"
This was then retweeted by the Scotish DJ with a simple: "He's not lying," followed by something similar from Theo.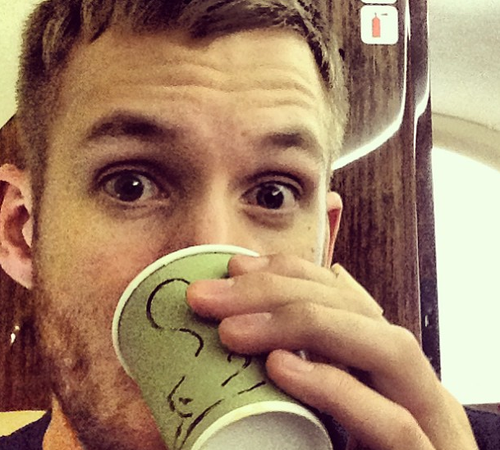 Meanwhile, Jessie J recently spoke to Capitalfm.com and revealed that she has also teamed up with Calvin for a new song on her forthcoming studio album.
Calvin has also been spotted out in recent weeks with new girlfriend Rita Ora after the pair went public with their romance earlier this month.