Exciting News Alert! Calvin Harris Signs Three-Year Las Vegas Residency Deal
28 January 2015, 11:58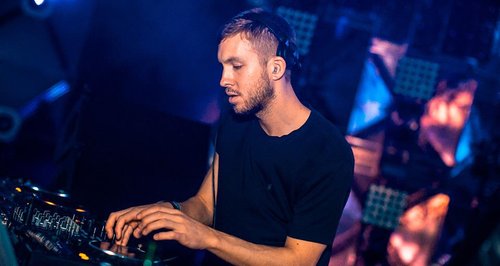 Move over Britney, there's a new kid in town – and it's only superstar DJ Calvin Harris!
If you're planning any trips to Las Vegas anytime soon, there's going to be another unmissable residency to check out – Calvin Harris has signed a three-year residency deal with the Hakkasan group!
The superstar DJ's three-year partnership will see him holding residencies at Hakkasan Nightclub, Wet Republic at the MGM Grand Hotel as well as Omnia Nightclub which will be opening at Caesar's Palace in the spring.
As well as delighting audiences night after night, Calvin will also work as music consultant, working closely with Hakkasan Group's senior team on developing the brand from restaurants and nightclubs into the hotel space.
A statement from Hakkasan reads, "We are excited to continue our partnership with Calvin Harris as he extends his exclusive residencies with Hakkasan Group. He is a truly sensational artist and we look forward to what he will bring to our most acclaimed venues over the next three years."
Calvin also expressed his excitement at being involved in the "next chapter" of the Hakkasan brand. "Its venues are some of the best in the world for dance music and the opportunity to be part of the wider group as it develops into other markets and sectors is a really exciting prospect for me as an artist. We have some great ideas up our sleeves."
With all these new projects under his belt, we reckon Calvin looks likely to hold on to his title of world's highest paid DJ for another year!
You May Also Like…