Calvin Harris And Ellie Goulding Get Intimate In 'I Need Your Love' Music Video
15 April 2013, 15:07
The 'Bounce' DJ has unveiled the promo to his latest single from '18 Months'.
Calvin Harris has released the official music video to his new single 'I Need Your Love'.
The track features 'Anything Could Happen' singer Ellie Goulding – and the pair share several steamy scenes throughout.
Both stars create special romantic home videos via the use of a handheld camera and spend time on the beach, in bed and driving around in the sun.
The promo also sees the handheld camera used by the couple getting transported from stranger to stranger as each individual douments their activities.
The camera eventually ends up back with Calvin in a club and he ends the video by jumping on top of the 'Explosions' singer in bed.
The song is the latest to be lifted from the DJ's new studio album '18 Months'.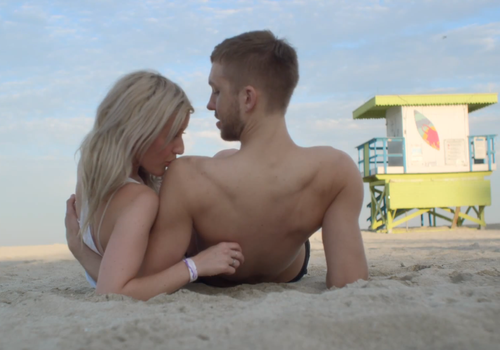 The record has also produced the hits 'Drinking From The Bottle', 'Sweet Nothing' and Rihanna's "We Found Love'.
Check out the official music video to Calvin Harris and Ellie Goulding's 'I Need Your Love' below: