Beyonce Shares Childhood Picture With Sister Solange Knowles For Her Birthday
27 June 2013, 12:12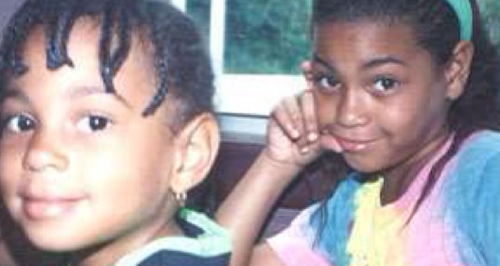 The 'Party' singer showed off a new snap to fans of the girls in their younger days hanging out together.
Beyonce has shared a picture of her and sister Solange Knowles back in their childhood days with fans this week, to mark her sister's birthday.
The 'Love On Top' singer's younger sibling turned 27 on Monday (24th June) and Beyonce has posted a picture of the two together back in their youth to celebrate the occasion.
"Happy Birthday to my Thu Thu," Beyonce posted alongside the snap, which sees the two sisters smiling at the camera when they were around 10 years-old.
Beyonce is five years older than sister Solange, who has followed her sister to forge a successful pop music career.
Earlier this week the 'Countdown' star landed herself at number four on Forbes magazine's Celebrity 100 list of the most powerful celebrities in the world.
Beyonce also extended her 'The Mrs. Carter Show' world tour this week to include new legs across Latin and North America.
The US superstar is now set to bring her world tour to a close on 20th December with a show in Boston.