Destiny's Child Back Together For A New Album And Tour? Check Out The New Rumours
1 September 2014, 10:25 | Updated: 1 September 2014, 16:37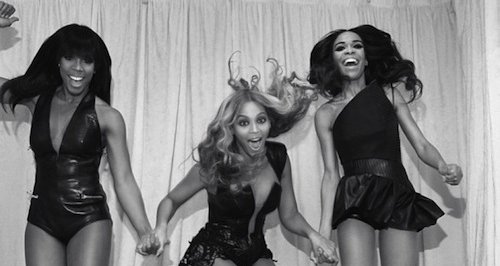 According to the band's original manager the girls could have big plans for next year.
Wait, WHAT?! Could it be… is a new Destiny's Child album and tour on the way?
That's the latest rumours sparked by Beyonce's former manager and father Mathew Knowles, who says fans should be on the lookout for a reunion from the 'Survivor' trio.
Mathew revealed that he is still technically the girl band's manager, and believes their recent string of collaborations and mini-reunions hints at a potential full reunion not too far down the road.
"What folks don't know is that I am still the manager of Destiny's Child," Mathew teased to KRBE over the weekend. 'You see them doing songs together, now they've done two.
There might be a new Destiny's Child album coming," he added. "There might be this tour that makes history, Destiny's Child featuring Beyonce, Kelly and Michelle. Can you imagine what that would be like?"
Beyonce, Michelle Williams and Kelly Rowland most recently teamed up earlier this year on solo album track 'Say Yes' from Michelle's latest record.
They also performed together live on stage during Beyonce's 2013 Super Bowl halftime show last year, the first time since the last Destiny's Child tour back in 2005.
What do you think? Should Beyonce, Michelle and Kelly get back together?
You may also like...