It's Time To #GetFruityFor5SOS... Because The Boys Have SPECIAL #CapitalSTB Request!
18 June 2014, 11:01 | Updated: 18 June 2014, 11:08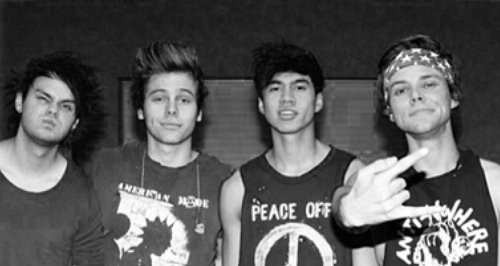 The 'Don't Stop' band make an usual plea to fans ahead of their set at Wembley this Saturday.
If you've got #CapitalSTB tickets and you're a 5SOS fan… the boys have a VERY unique request to make!
5SOS reveal what they want fans to dress as at the #CapitalSTB...
We chatted to 5 Seconds Of Summer ahead of the Capital Summertime Ball 2014 with Vodafone this Saturday (21st June) and Ashton, Luke, Michael and Calum say they want fans to be… creative… with their outfits at Wembley.
"I want them to rock out and have a good party, [take] a good Instagram photo maybe?" the boys innocently began, when Capital's showbiz reporter Kevin Hughes spoke to them.
"Maybe even dressed as some sort of fruit? If you can dress as a giant fruit!" 5SOS said, to lay down their Summertime Ball challenge. "A banana maybe? The option is there.
"You can dress as any sort of fruit if you like, not specifically a banana," they added.
Phew! Thanks for clarifying that fellas! So you heard it here first, the 5SOS boys want to see you dressed up as giant fruits when they hit that Wembley Stadium stage.
Better dust off those old fancy dress costumes… because this weekend it's time to #GetFruityFor5SOS.
The Countdown To The #CapitalSTB Is ON!
You may also like...