Can You Believe What Joe Sugg Challenged Conor Maynard To?!
ACAPELLA SING OFF WITH CONOR MAYNARD
08:47
Okay, Joe is one of our favourite YouTubers going, but... WHAT WAS HE THINKING?! Still, he managed to give Conor Maynard a run for his money in his latest upload, to be fair.
When you've got the 'R U Crazy' singer, Conor Maynard, to join you for a challenge on your YouTube channel, the last thing you should do is pit against him in a sing-off. BUT NOT OUR JOE SUGG!
Using the 'Acapella' app, the pair went against each other in a series of sing-offs! They belted out some hits; a few Christmas songs and - don't worry - they covered their guilty pleasures... With glowing, flashing glasses, of course.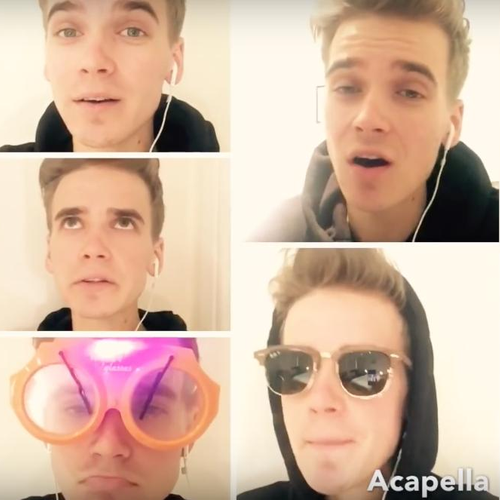 And once you've finished deciding who won each round, make sure you stick around for the video, to see Conor Maynard discussing, well, going to the toilet...
You May Also Like...