Surely Taylor Lautner Just Set A New World Record With This Unbelievable Grape Catching Trick
1 March 2017, 12:36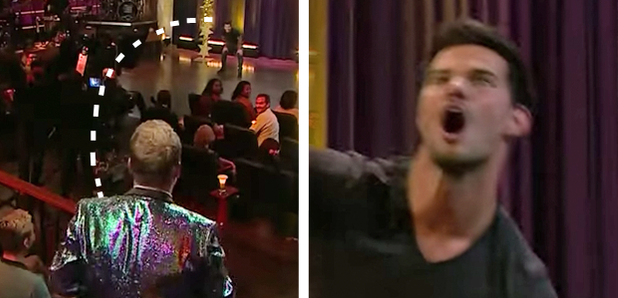 He's a handsome actor, he's obviously funny but can he catch grapes in his mouth from a distance...you better believe it.
When James Corden decided to host his very own 'Hidden Talent' show we had no idea that by the end of the night we'd see Kendall Jenner tweeting like a bird, Andrew Garfield's impressive backflip and Taylor Lautner's ridiculous fruit toss skills.
You'll have to wait until the last couple of minutes to see Taylor's talent but it is SO worth it.
We all knew he'd catch the first one right? But how in the hell did he keep his eye on the last one for so long?! Are werewolves known for their good eyesight? Whatever Taylor's doing to practice this, we need a few pointers because this is cray.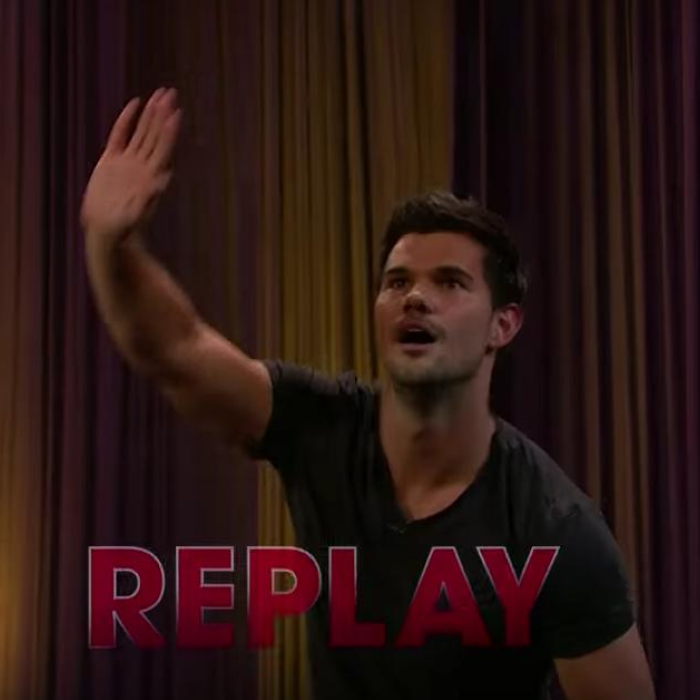 PIC: The Late Late Show with James Corden
Let's have a little look at exactly how bad-ass these hidden talents actually were...
Andrew Garfield owning a backflip.
We shouldn't really be that surprised by this one should we...come on, he is Spider-Man after all. You know what, Andrew Garfield, we give you a solid SEEEVEEEEEEN for this effort.
Kendall Jenner tweeting like an actual bird.
Note those super awkward shifty eyes which are crying out "Please don't hate my hidden talent". Well, you know what Kendall, it was so damn adorable we'd be surprised if you're not the new face of Twitter in a couple of days.
Taylor Lautner's ability to catch fruit at literally ANY distance.
And this wasn't even the longest distance he caught one from?! You'd think the first thing we'd want to do the next time we meet Taylor Lautner is just squeeze him but NOPE, not anymore. We've got melons, pomegranates and kiwis at the ready.
This isn't the first time that Taylor has impressed us all with his fruit catching ability. Back in June 2016, the Twilight star was actually able to catch a whole avocado with his mouth?!
You may also like...