Samuel L Jackson Absolutely DESTROYS James Corden, Swearing At Him During 'Drop The Mic'
15 August 2017, 10:34
Drop the Mic w/ Samuel L. Jackson
07:54
"I'm the real star - no-one knows who you are without Adele in a car"
Samuel L. Jackson is one bad-ass mother flipper. Hell, he's the bad-ass mother flipper, so whatever you do, you don't wanna mess with him. But just try telling that to James Corden.
The 'The Late Late Show' host has rapped against the likes of Usain Bolt, Kevin Hart and Rebel Wilson, but what on earth was he thinking to challenge Samuel L. actual 'Snakes on a frickin' Plane' Jackson?
> QUIZ: Try To Score 100% And Guess What Happens Next In This Carpool Karaoke Quiz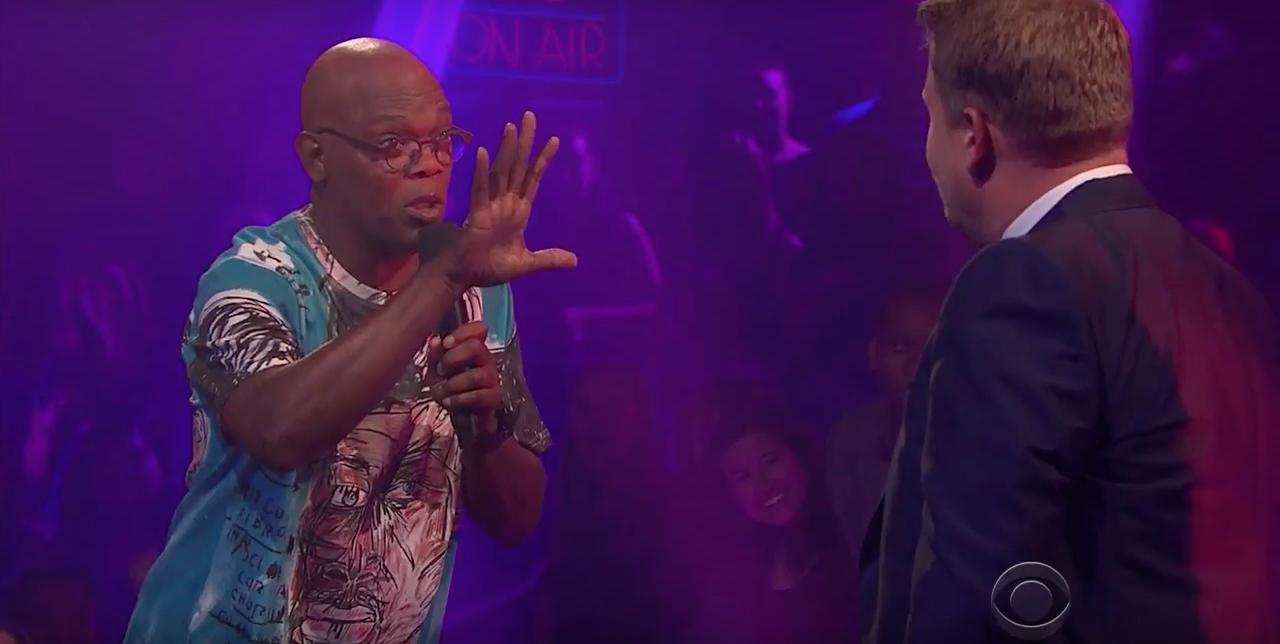 Pic: YouTube
He's a man who's come face-to-face with dinosaurs, been eaten by a shark and has actually flown across the Atlantic with adders and constrictors.
So when James Corden started taunting with "Make me an Avenger. Make me an Avenger," we didn't think it would go down too well. We were right.
The Academy Award-nominee slated him from his unknown celebrity status, his weight and his ratings. Don't even get us started on how he flips the middle-finger like a BOSS.
> Download Our App, Or... We'll Set Samuel L. Jackson On You!
And when James isn't getting owned by actors, he's... Coming on to them. Soz, John Boyega