13 Music Videos To Help You Throw The WILDEST Party!
29 July 2015, 08:50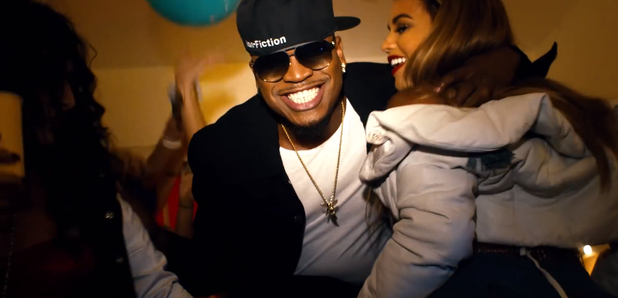 One downside of summer being here is that the nights are staying shorter - but fear not, because these videos will show you just how to make the most of it.
There's no better time of year than now to throw a raging party!
Whether it's a birthday party in your house, a back garden BBQ or a rave in the streets - these 14 music videos are GUARANTEED to get you in the mood for a rager!
Get your pen and paper out, start making notes and crack open a bottle - tonight's going to be WILD!
Pitbull & Ne-Yo - 'Time Of Our Lives'
Parties can be a pricey affair, and if Pitbull & Ne-Yo's summer 2015 smash taught us anything, it's that getting your guests to contribute to your rent payment is TOTALLY the way forward - brings a whole new meaning to BYOB!
Ke$ha - 'Tik Tok'
When the opening line to a song is "Wake up in the morning feeling like P Diddy", you know that the video's going to be just as wild. Expect glitter and craziness in epic proportions.
Lady Gaga - 'Just Dance'
Pre-meat dress, pre-vomit art and pre-total craziness, Lady Gaga was tame and innocent... Okay not really - the house party in her 2008 video for 'Just Dance' is as wild as you'd imagine.
Flo Rida & Robin Thicke - 'I Don't Like, It I Love It'
Let's be honest, these days you're lucky to rent a place larger than a postage stamp - even if Pitbull's contributing to the rent - so why not take the party in the street? If it works for Flo Rida and Robin Thicke, it works for us!
Justin Bieber & Nicki Minaj - 'Beauty And A Beat'
We've got two words for you... Pool. Party. Grab your bikini or your budgie smugglers, find a waterproof selfie stick and you'll have no trouble recreating this EPIC video!
Disclosure & Sam Smith - 'Omen'
The hottest new track on this list is quickly becoming our favourite track of 2015 so far - with a slick and sexy party in full flow, complete with tattoo artist, it makes our shindigs look like a 5-year-old's birthday party. PLUS you know it's a big one if it gets shut down by the police - although we're sure it's Guy and Howard under those riot masks - sinister!
Miley Cyrus - 'We Can't Stop'
If you want a party that everyone will remember, you KNOW that Miley's the only woman that will pull it off - everyone will walk away saying "I don't know WHAT I just saw or experienced, but I loved it."
Madonna - 'Bitch I'm Madonna'
Let's talk guest lists - you need to aim high! Forget that creepy bloke from accounts who breathes through his mouth and the randomer who stalked you in Instagram, you need some serious star power at your party. Need inspiration? Look no further than Madonna's latest star-studded video - plus remember, if someone your nan's age can get Rita Ora to her party, so can you!
The Vamps - 'Last Night'
Budget. That scary, SCARY word. We've already established that your guests can pay your rent, which means you can take a leaf out of The Vamps' book and throw it all away on fairground ride - assuming you live in a huge warehouse...
Selena Gomez - 'Birthday'
You're awesome - no, really you are! Which is EXACTLY why you should throw a huge party for your birthday. Forget wallowing about changing your age on Tinder, just get everyone round to CELEBRATE your life! And who knows, the hottie that you're following on Instagram might turn up!
Taylor Swift - 'We Are Never Ever Getting Back Together'
It's not just birthdays when you want your loved ones around you - you can party for ANY reason. Just take a leaf out of Taylor's book and have a gathering for sacking off your worthless ex.
One Direction - 'Live While We're Young'
#YOLO was so 2014, but we're still living by it's mantra! You only live once, so do what the One D boys do and live while you're young... or before you've got a mortgage, kids and take naps during Come Dine With Me...
Jessie J - 'It's My Party'
So by now you've probably planned the PERFECT hit music house party - but don't forget the most important thing... YOU! Get your hosting hat on and be the life and soul of the party, after all, it's yours!