The 11 Most Embarrassing Celebrity Moments Of 2015... So Far!
14 December 2015, 10:54 | Updated: 14 December 2015, 11:04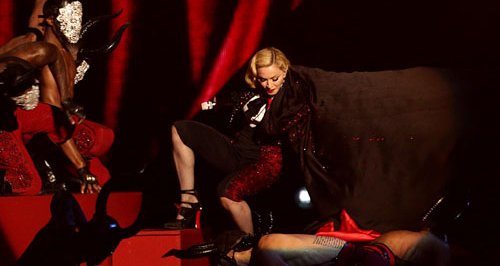 From stage falls, to just being generally creepy - check out the most embarrassing moments of 2015... so far!
2015 has been one hell of a year for truly dramatic stage falls, faux-pas and general mix-ups from stars ranging from Madonna to Justin Bieber.
While we'll ALWAYS have their backs, sometimes you just need to make light of a situation and see the funny side. So sit back, and check out the most embarrassing showbiz moments of the year.
When Demi Lovato fell over on stage... yet again. But she TOTALLY styled it out!
Poor old Demi just can't stay on her feet - the star managed to fall over right at the very end of her recent performance at iHeartRadio in the USA - and although the cameras didn't quite catch the moment she took a spill, they panned back just as she lay on the floor kicking her legs. (It's 22min 58 seconds in, FYI.) Demi later tweeted:
Guys don't you get it by now? Only cool kids fall on stage.......

— Demi Lovato (@ddlovato) December 12, 2015
However that awkward moment isn't the only time Demi's taken an epic tumble on stage - during her promo of 'Cool For The Summer' a few months back, she (unsurprisingly) slipped over while dancing in heels at a pool party. D'oh!
When Madonna fell on stage at the BRIT Awards 2015... And the internet imploded
Madge was on top of the world as she kicked off her 'Living For Love' performance at the BRIT Awards 2015 earlier this year, taking her place as the original Queen Of Pop.
But then her damned cape wouldn't come off and she was dragged backwards down a flight of stairs as a result, leading to thousands of memes, GIFs and Tweets from across the world at Madonna's expense. So, not the best night really!
Yep, It's Another Stage Fall... And This Time It Was Ariana Grande Who Went Head Over Heels
She's been loving life out on her 'Honeymoon' tour over the past month or so, as the #Arianators get everything they were after from their lady.
But unfortunately for young Ariana she learned the price of high heels can be, well, quite high (!) when she tumbled over during a performance of 'Bang Bang':
David Beckham Revealing He Chaperoned Son Brooklyn To His First Date
Brooklyn's JUST at the age where he's trying start forging his way in the world as a young man, so the last thing he needed was his dear old dad David revealing he was there on the rising star's first romantic date.
He may be David Beckham... but he can still be an embarrassing dad it seems!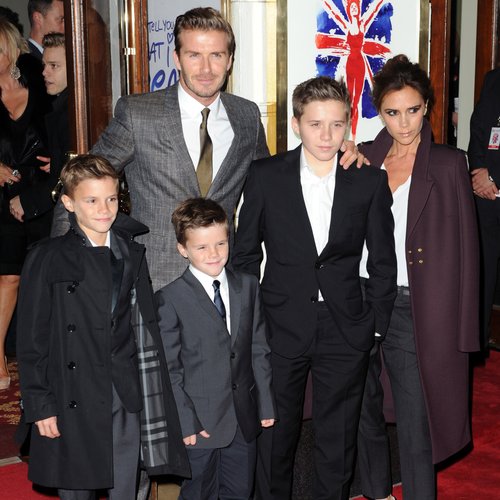 Calvin Harris Swiping Left On Taylor Swift... Just Before The Dating Rumours Begin!
That awkward moment when you #SwipeLeft to someone on Tinder... and later end up facing rumours you're dating them!
Yep, when Calvin Harris stopped by Capital we cheekily asked whether he'd swipe left or right on the 'Shake It Off' star and Calvin opted for the former, only to face pretty much CONSTANT rumours over the past few weeks that he's now dating the US singer. Seriously awks!
Justin Bieber Forgetting The Words To A Song... Live On Stage!
Poor old Justin Bieber was amped up for his long-awaited return to the stage this year, but a duet with good pal Ariana Grande on her 'Honeymoon' tour recently didn't QUITE go to plan.
He had popped up to sing 'Love Me Harder' alongside Ari as a special guest in late March, when he sadly fluffed the words. Cue some awkward mumbling to get through it. Don't worry Biebs, we still love you!
Britney Spears' Hair Falls Out... On Stage!
The pop princess likes everything to go perfect when she hits that stage for a show, but unfortunately for her (and her hair stylist!) one of her hair extensions dropped off during a Las Vegas show recently... just as Brits hit a sassy dance move.
We could watch this one on loop...
Kanye West Jumping On A Table At Nandos! #Cringe
The US rap star has had a LOT of embarrassing moments over the years, like a LOT, but this year has already got off to a memorable start thanks to an unlikely pre-BRITs showing at Nando's.
Yes, Kanye decided to jump on a table at the popular restaurant just so he could take selfies with fans. Hmmm, OK 'Ye!
All Of THAT Photoshop Talk About Biebs
When Justin Bieber revealed his #MyCalvins campaign for Calvin Klein earlier this year we were all MORE than enamoured with that tight bod being on full display.
Then claims emerged he'd been Photoshopped and airbrushed to within an inch of his life which, although later officially denied, still ruined a rather nice moment for the Biebster. They're just JEALOUS, Justin!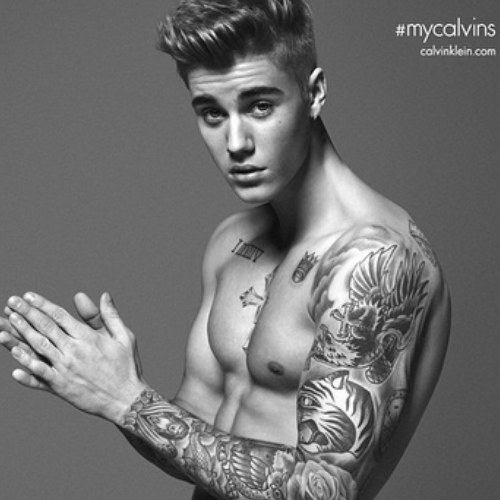 When John Travolta Freaked Pretty Much EVERYONE Out... Especially Scarlett Johansson
This year's Oscars saw another uniquely odd moment for Pulp Fiction star John Travolta, when he crept up behind Her actress Scarlett Johansson to plant one on her cheek.