Dani, Danny Dyer's Daughter, Rushed To Hospital After Serious Accident On 'Survival Of The Fittest'
12 February 2018, 06:09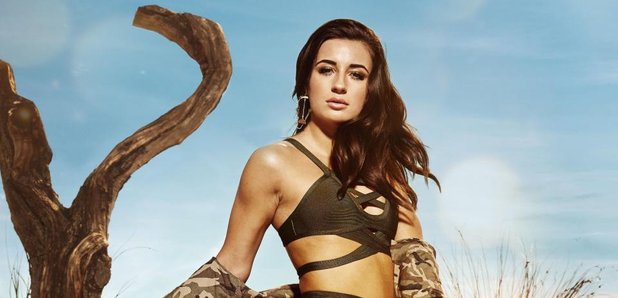 And this comes after the very first episode, so you know things are going to be dramatic.
The latest show from ITV2, 'Survival of the Fittest', has promised flings, sweat and a lot of drama. What we weren't expecting was casualties within the first few hours of its release.
Dani Dyer - who's the daughter of the similarly named Danny Dyer - has left the show, after the first episode, having seriously hurt her arm while filming in South Africa.
> Here's All The Latest News And Gossip You Need From 'Survival Of The Fittest'!
Against the lads, the girls took part in an obstacle course, which included a slide, which caused Dani to hurt her arm. After medics rushed to see her, Dani decided to leave 'Survival of the Fittest' for good.
Speaking about the incident, Dani said "I can't take part in any of the challenges, because I am no use in a sling. I will just be sitting around and not be able to compete, and I'm not meant to move [my arm]".
Unfortunately, due to her injury, Dani has had to leave The Lodge and withdraw from the competition... #SurvivalOfTheFittest pic.twitter.com/Rdcc0kg5Lx

— SurvivalOfTheFittest (@ITV2Fittest) February 11, 2018
> Download Our App Now, And Catch Up On All Of The Action From The ITV2 Series
Check out the rest of the cast from the first series of 'Survival of the Fittest'...