Scotty T Has Been Asked Back To Geordie Shore As The 'House Boss' & YASSSS To That
26 June 2018, 11:10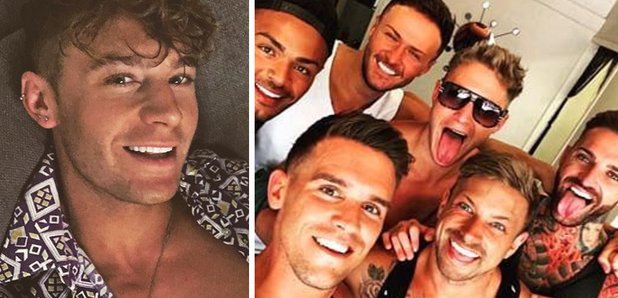 It's not been the same without him!
Geordie Shore has never quite been the same since the majority of the original cast and long-standing members have left but it looks like we might get to see a familiar face return – Scotty T has been asked back!
Joshua Ritchie Addresses Charlotte Crosby Pregnancy Rumours After She Posted This Pic
Since he was suspended from Geordie Shore for his wild off-camera behaviour, Scotty T has been a co-presenter on Just Tattoo Of Us with fellow Geordie Shore alum Charlotte Crosby and impressed producers so much that they decided to invite him back to the house.
According to tabloid reports, Scott would be coming back to be a 'house boss' in charge of planning nights out and ensuring the cast get mortal.
A source explained, "Anna, who we know is in charge of the house, has brought Scotty in to work as a boss alongside her.
"He impressed bosses on Just Tattoo Of Us and they think he deserves a second chance. Scotty will be in charge of the Geordies activities and will be setting the challenges they do.
"He's telling everyone he's going out to make them all mortal and make the show crazy like it used to be."
Geordie Shore filming is due to resume on Saturday for the next series, but Scott's U-turn may come as a surprise to come of the cast after he said he refused to rejoin the show because the current cast are all "divs".
He previously told the Daily Star, "They asked me to go back to Geordie Shore last series but I said no. I preferred to present Just Tattoo of Us with Charlotte and have a laugh and just be myself.
"I would go back for a cameo to show my face and remind them who is the boss – but I wouldn't go back full time. Especially not with some of the new cast, who are just divs."
Well we can't wait to see Scotty T back in the Geordie Shore house – it's going to be wild!
> Grab Our App To Get All The Latest On All Things Geordie Shore!