Sex Education, Series 2: Everything We Want To See From The Second Season
4 February 2019, 14:43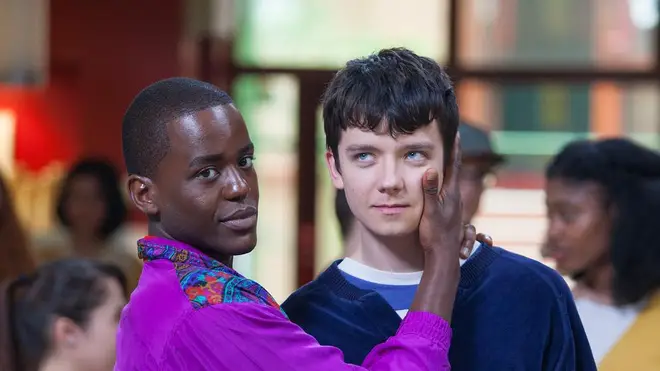 Netflix has renewed Sex Education for a second series, and with many questions left unanswered, here's what we want to see happen...
Otis, Maeve and Eric are set to return for Netflix's Sex Education, as it is returning for a second season.
With so many moments being left with an open ending, we're counting down all of the moments we want to see happen.
Otis and Maeve to kiss...

We've watched eight whole episodes where Otis and Maeve form the most beautiful, pure relationship the world of online streaming services will ever see...

And yet, they were never Matis. (Their 'ship name is a work in progress).

After Otis kissed Ola, Maeve was set back, and we're still waiting to see how their relationship grows from that.

Eric and Adam's romance

me at the start of Sex Education: adam, leave eric alone. stop being so homophobic. he's a beautiful soul. you're a monster. don't bully him. get out. i hate you.

me at the end of Sex Education: i just want adam and eric to fall in love and get married and have babies and live happily ever after.

The pair shared a night/detention of passion, but Adam was quickly shipped off to the military, implying Eric will never see him again. Let's hope we're not right though, eh?

Otis' mum to fall in love

Otis isn't the only one we're rooting for in the love department - we're also rallying behind Otis' mum.

Despite being anti-romance throughout the first series, she started to fall for Ola's father, whenever he came to fix her house.

Now, we're hoping that the two sort out their problems and get together. Imagine the books she could write then...

Eric to finally see that movie with Otis

They were suited and booted, ready to watch Hedwig and the Angry Inch, but - alas - it never happened. All of that beautiful coiffing of hair went wasted.

In season two, we want - nay, demand - that Eric and Otis go to see the rock musical together.

Only this time, they need to look even more fabulous. End of.