Made In Chelsea Croatia: Where Are The Filming Locations In Hvar?
8 August 2018, 12:08 | Updated: 8 August 2018, 12:25
The Made In Chelsea cast have jetted off to Croatia for the summer and we've found out all the bars, restaurants and clubs they've been hanging out in!
Made In Chelsea is now in its sixteenth series and it's a very special one because the cast have jetted off to the beautiful island of Hvar in Croatia for a load of fun this summer.
The likes of Sam Thompson, Jamie Laing, Olivia Bentley and all the usual regulars have jetted out of the UK seeking fun in the sun and we're sure there's bound to be a bit of drama thrown into the mix too.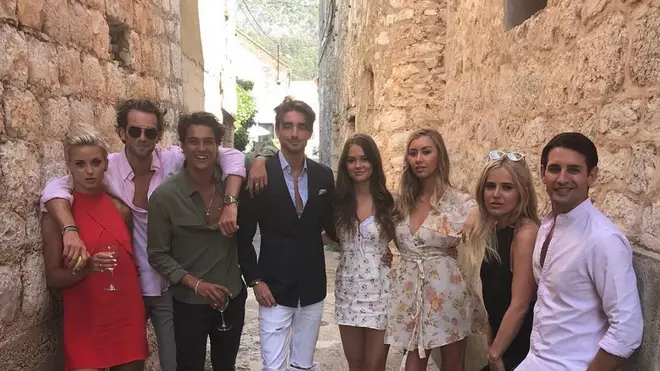 Where is Made In Chelsea Croatia filmed?
Made In Chelsea Croatia is filmed on the beautifully picturesque island of Hvar in Croatia. Hvar is part of the Dalmation islands and is filled with gorgeous beaches and plenty of hotspots for the MIC cast to hang out.
Where did the made In Chelsea cast visit in Croatia?
With the huge amount of cool places on their doorstep in Hvar, Croatia, the Made In Chelsea cast appeared to make the most of their trip this summer by hitting up plenty bars and beachside resaturanrts.
A number of the cast shared snaps of themselves hanging out in Croatia on their Instagram accounts and revealed a few of the locations they'd visited.
Made In Chelsea regular Louise Thompson reportedly had to fly out to Croatia to support her brother Sam after he got into a bit of drama with some other members of the cast (possibly to do with the cheating scandal he admits to in the trailer above) and her Instagram revealed a number of locations the cast visited.
Naturo Beach Bar was one of the locations Louise was spotted at and she raved about their Chicken Wraps and beachside location on Instagram as she posed by the crystal clear waters.
Jelsa is another one of the small towns the Made In Chelsea cast visited during their time out in Croatia and it was Louise Thompson who once more revealed their stop off.
Walking up some stone stairs in her Instagram picture, Louise captioned the picture 'Wearing my lucky rainbow pants!' and appeared to be heading into a building - could this be the town the cast stayed in during their trip?
Louise's boyfriend Ryan Libbey also revealed that the group had visited Narturo Beach Bar and he shared a picture of himself chilling on a lounger looking very bronzed from a sun soaking.
Ryan also shared a picture of himself with Made In Chelsea favourite Jamie Laing in the small town of Jelsa, which is situated in the North of the island of Hvar.
Given that pretty much every picture one of the castmates has shared from their Croatia trip includes water, we're sure there are gonna be plenty of beach/marina shots this series!
Louise Thompson has given us the biggest insight into the Made In Chelsea cast's whereabouts during their trip to Croatia and she revealed that Laganini Lounge Bar is another spot they checked out.
The crystal clear waters and beachside location must've made it a seriously special place to hang out whilst filming for the new series.
Hvar's nightclub scene has also seen it's fair share of Made In Chelsea madness and Pink Champagne is reportedly one of the prime locations that producers used for this latest series in Croatia.
Based on their Instagram account, the club looks like one of the most lively places in Hvar and we can only imagine some seriously iconic Made In Chelsea moments went down inside!
Made In Chelsea Croatia kicked off on Monday 6th August and will feature six episodes showcasing the West London residents in their new European setting.
Will Sam and Habbs make it back to London as a couple? Will Harry's relationship survive Las Vegas cheating rumours? All will be revealed from the beatiful island of Hvar!
> Download Our Free App For All The Latest Made In Chelsea News!