WATCH: Wallis Day Attacks Sonny Jay With Her Fiercest MMA Moves
16 August 2018, 07:19
Anyone who's seen Krypton will know not to mess with Wallis Day. Unfortunately, no-one told Capital's Sonny Jay that...
The cast of smash-hit show, Krypton, whipped off their capes and donned a pair of jeans to fly by and pay Roman Kemp, Vick Hope and Sonny Jay a visit.
Wallis Day - who plays Nyssa-Vex in the sci-fi show coming to E4 - spoke of how she used to do boxing, but had to learn mixed martial arts to help her fighting look better for the screen.
> From Zero To Hero: Here's What Movies Best Heroes Looked Like Before They Got Their Super Bodies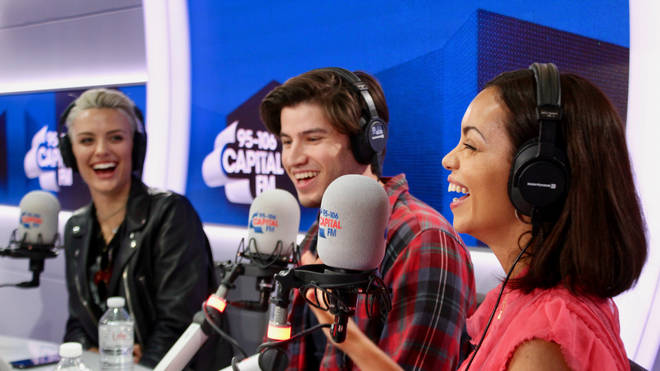 Of course, Roman couldn't leave it at that, could he? He insisted that Wallis Day demonstrate some of her moves on Sonny Jay, including taking an elbow to the face.
If only her co-stars - Cameron Cuffe and Georgina Campbell - could hold her back. Sonny's been sweating profusely ever since.
> We're Catching Up With All Of The Stars Over On Our App Now!
As Krypton is the untold story of Superman's family, it only seemed right that we also asked the cast behind the acclaimed show exactly what powers they'd like too, right?
Roman Kemp may have just outed you a tad there, Wallis. We'll let you practise some of your MMA moves on him next...
You can watch Krypton on E4 from 19 August.