WATCH: Game Of Thrones WITHOUT Special Effects Is Just BLOWING Our Minds Right Now, TBH!
7 June 2016, 12:00 | Updated: 4 December 2017, 11:10
Game of Thrones without the special effects
03:29
Like, it's basically just changed the show for us, FOREVER!
Ever wandered what's REALLY happening on the set of Game Of Thrones when Daenerys is petting one of her pet dragons, or when Tyrion is *ahem* going for a 'number one' off The Wall?
Well, the genius folk at Games Radar have put together an incredible compilation that'll pretty much leave your JAWS on the floor when you see it - showing the before and after shots for scenes on the show that you'd have NEVER thought about.
It's pretty much mind-blowing. Seeing Daenerys acting out one of her iconic Mother Of Dragons scenes while chatting to a green luminous ball instead of a dragon is mad enough.
But watching all the other real-life sets and how different they are to what's eventually seen on screen has thrown us for an absolute loop. Hit play on the video above and see for yourselves.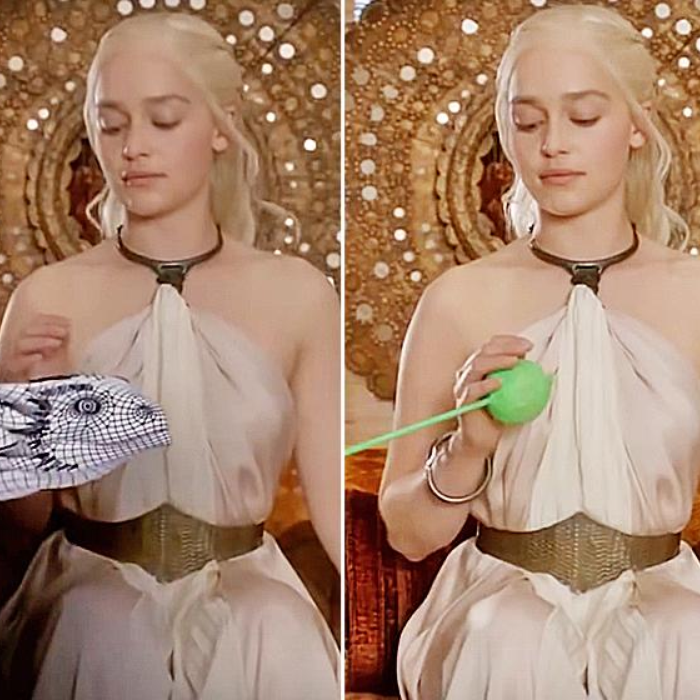 You may also like...