WATCH: Brooklyn Beckham Is RIDICULOUS At Skateboarding – As He Jumps Over Dad David!
19 February 2016, 14:28 | Updated: 4 December 2017, 11:10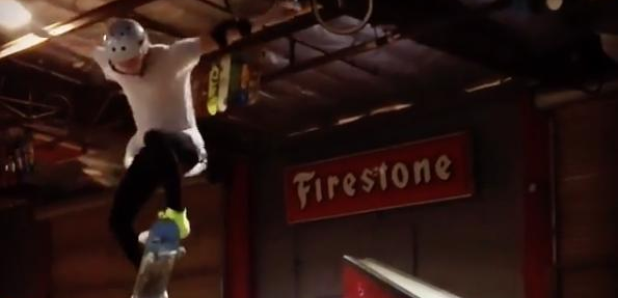 David Beckham made sure to protect his goldenballs as Brooklyn performed a SERIOUSLY impressive skating trick putting his life at stake!
Brooklyn Beckham's latest Instagram video has us openmouthed with shock for several reasons - but aside from worrying for his (and his dad, David Beckham's) safety, we're SERIOUSLY impressed with Brooklyn's skateboarding skillz!
Brooklyn posted the daredevil video which sees him jumping eight steps on his skateboard... which just happens to have dad David laying underneath - but he's made sure to protect his golden balls if his son were to accidentally fall on him. Priorities!
Erm, we'd be pretty worried about an accident damaging David's beautiful, beautiful face, but each to their own... Thankfully, Brooklyn lands his trick expertly - and skates on to do a few more, so it's ALL GOOD.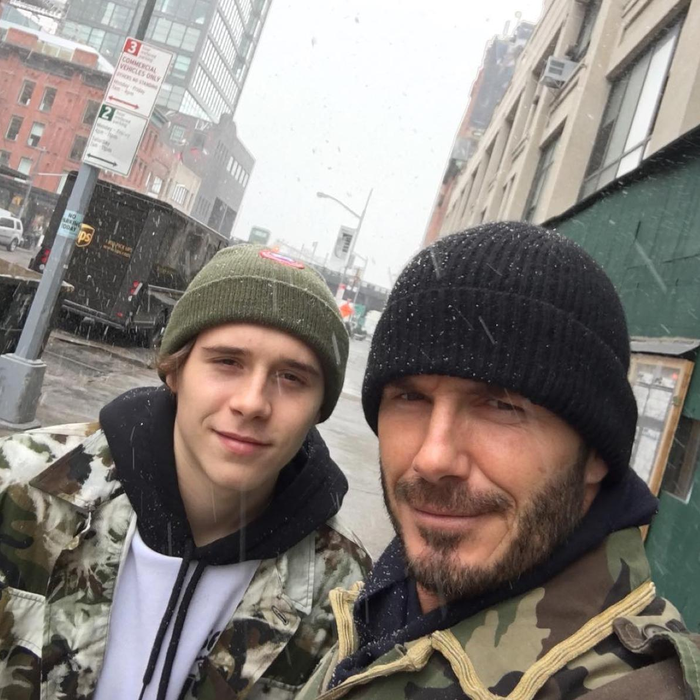 Justin Bieber, if you need a skateboarding buddy, we're sure Brooklyn would take you up on the offer!