Girl Power – 7 Fierce Females Who Aren't Afraid To Stand Up For What They Believe In
28 September 2018, 17:07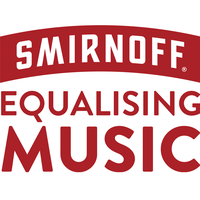 Promoted by Smirnoff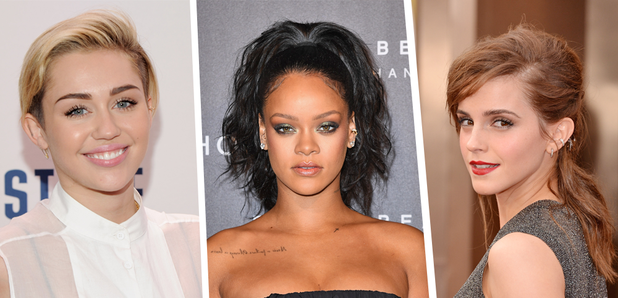 From Emma Watson to Rihanna, these ladies aren't afraid to fight for their rights and stand up for what they believe in!
When it comes to women who aren't afraid to stand up for what they believe in, these 7 famous faces are some of the most prominent in the world.
Much like Smirnoff's Equalising Music initiative, the likes of Rihanna and Miley Cyrus have been campaigning for many positive causes, so check out this list of some of the most empowering females around...
Emma Watson
The actress has starred in countless hit films, from the Harry Potter series to Beauty and the Beast, but she also does a lot of charity work and is a UN Good Will Ambassador.
Emma is a strong supporter of womens rights and even started a feminist book club called Goodreads, which is designed to share feminist ideas and encourage discussion.
Rihanna
The 'Umbrella' star is a vocal supporter of causes she believes in and regularly speaks out on them. From raidsing awareness to combat AIDS/HIV to being Harvard University's 'Humanitarian Of The Year', she really does do it all.
Plus her make up brand 'Fenty' is 100% cruelty free - what more can you say about Ri Ri!?
Beyoncé
Queen Bey certainly isn't afraid to stand up for what she believes in and like the rest of the ladies on this list, she's a vocal supporter of various humanitarian causes.
Having supported causes to fight childhood obesity, amongst other causes, Beyoncé also took part in the Chime For Change' campaign which was aimed at spreading the message of female empowerement.
Of course there are also countless songs she's released over the years which spread the message of female empowerment too - 'Independant Woman' anyone?
Taylor Swift
Whilst we all know Taylor Swift makes great music, did you also know she's passionate about helping to get kids into reading? The 'Shake It Off' star has donated thousands of books to schools, libraries and childrens centres in America over the years and helped countless kids in learning to read.
Taylor is also a passionate supporter of womens rights, having promoted the Every Woman Counts campaign, aimed at engaging women in the political process.
Little Mix
The ladies are big supporters of so many different causes and regularly spread messages of positivity and inclusion at their shows and on social media.
Anti-bullying has been a big campaign that the ladies have supported over the years, whilst they're also vocal supportes of the LGBTQ community. Basically they're all just awesome!
Ariana Grande
Whilst most people know that Ariana was a child star, what many people don't realise is that she actually co-founded a charitable singing group called 'Kids Who Care' and raised over $500,000 for various different charirites when she was just 10 years old?
Like many stars, Ariana also took part in the 'March For Our Lives' movement in support of gun control in America.
Miley Cyrus
Miley has supported many charitable organisations over the years including PETA, The American Red Cross and Make A Wish Foundation.
In one of her most memorable awareness campaigns, Miley brough a homeless man to the MTV VMAs as her date in 2014, in order to raise awareness for shelters in Los Angeles.
Miley won Video Of The Year for her song 'Wrecking Ball' and allowed her date, Jesy, to take to the stage and make a speech about the impact of homelessness and his experiences. It was a seriously emotional moment and brings a tear to the eye every time.
To find out all about the SMIRNOFF Equalising Music global initiative to double female DJ headliners click here.