11 MOST-TALKED About Summertime Ball Collaborations
14 April 2015, 11:17 | Updated: 30 March 2016, 13:50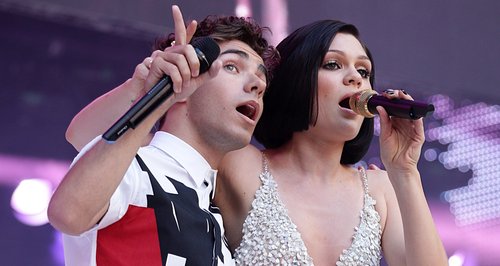 So we might have secured our most insane line up ever for our Summertime Ball 2015 with Vodafone, but that doesn't mean we've forgotten about those AWESOME collab moments we've seen over the years.
Taylor Swift feat. Ed Sheeran – 'Everything Has Changed' (2013)
Everyone's favourite ginger ninja wasn't ACTUALLY on the line-up for the 2013 Summertime Ball, but Taylor Swift decided to bring her BFF along as a special treat. We're STILL grateful.
Usher feat. Justin Bieber and Will.I.Am – 'OMG' (2010)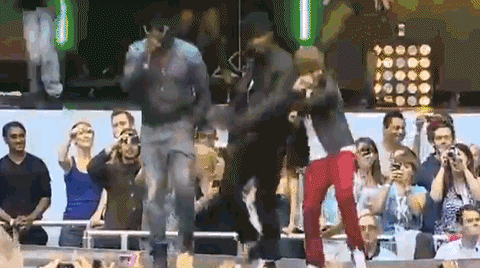 Our ears are STILL ringing from the screaming. Everyone got a little excited when the Black Eyed Peas frontman appeared on stage for 'OMG' with Usher, but when 'Baby' superstar Biebs popped up in his trendy red jeans, it was something else entirely.
JLS feat. Dev - 'She Makes Me Wanna' - (2011)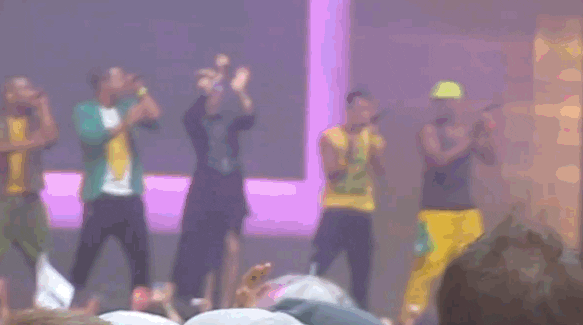 Aww, remember back in the days when our very own DJ/producer/presenter Marvin Humes was a fully fledged popstar? Back in 2011, vocalist Dev joined Marv and his JLS boys on stage to perform their Big Top 40 chart topper 'She Makes Me Wanna'.
Jessie J feat. DJ Cassidy & Nathan Sykes – 'Calling All Hearts' (2014)
It was already a special treat to get DJ Cassidy pop up during Jessie J's set last year, but that moment Nathan Sykes ran out on stage to fill in for Robin Thicke's vocals? We're still in shock!
Clean Bandit feat. Jess Glynne – 'Rather Be' (2014)
It was one of the BIGGEST songs of 2014, so it comes as no surprise that we managed to bag both Clean Bandit and vocalist Jess Glynne to perform their Big Top 40 smash 'Rather Be' together. Our Balls are just that big!
Naughty Boy & Sam Smith – 'La La La' (2013)
Remember the days before Sam Smith was winning every award on the planet and collaborating with the biggest names? We can barely remember that time either, but back in 2013, Sam was relatively unknown when he lent vocals to Naughty Boy's 'La La La'.
Enrique Iglesias feat. Ciara - 'Takin' Back My Love' (2009)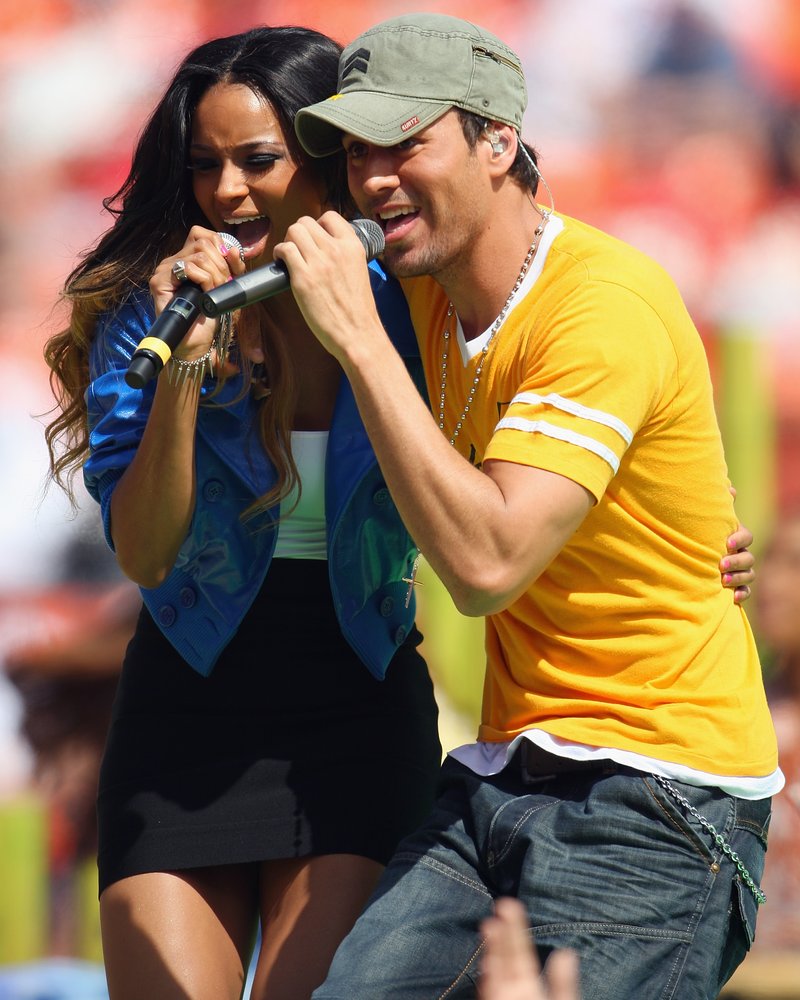 It was a very first Summertime Ball and our very first international collaboration. 'Taking Back My Love' was one of our favourite summer jams of 2009, so securing Ciara to perform alongside Enrique is one of our proudest moments.
> Summertime Ball VIPs! Check out the most popular #CapitalSTB performers EVER!
Rudimental feat. Ella Eyre – 'Waiting All Night' (2013)
We can't believe this was almost two years ago - but drum & bass collective Rudimental brought along feisty Ella Eyre for a special guest appearance. Just watch the video to relive how IMMENSE that moment was.
Labrinth feat. Ella Henderson - 'Beneath Your Beautiful' (2013)
Labrinth bagged the Big Top 40 no. 1 spot back in 2013 with 'Beneath Your Beautiful' - during his live performance of the track at the Summertime Ball that year he brought on X Factor finalist Ella Henderson for guest vocals. Who'd have thought that just a year later she'd be performing as a Capital Breaker with her debut single 'Ghost'?
Jessie J feat. Rizzle Kicks – 'Price Tag' (2012)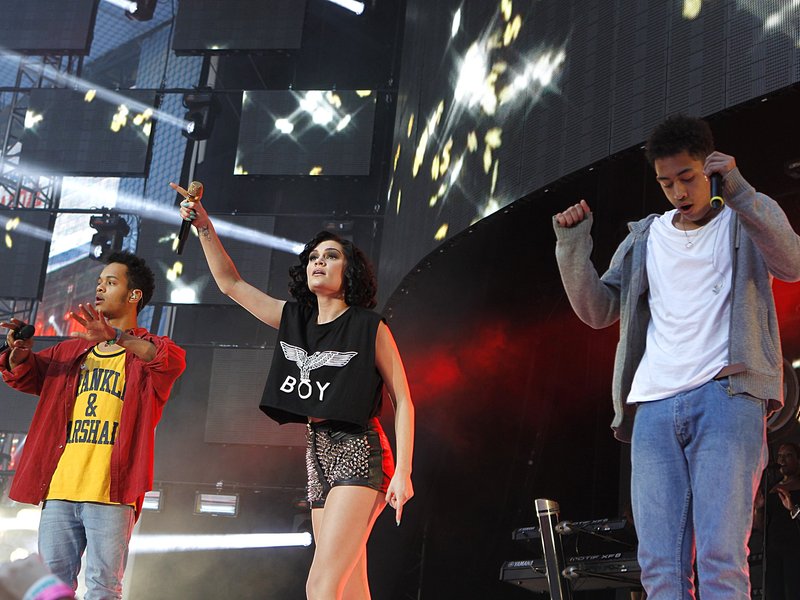 Surprise guests don't come much more bouncy and energetic than Jordan and Harley. The Rizzle Kicks duo joined Ball VIP Jessie J back in 2012 for her huge hit 'Price Tag'.
Duke Dumont feat. A*M*E – ' Need U (100%)' (2014)
'Need U' was an absolute anthem from Duke Dumont featuring smooth vocals from A*M*E, so we were determined to get both of them to appear on our #CapitalSTB stage.