We Defy Anyone To Watch These 21 GIFs From The #CapitalSTB And Not Wanna Be Back There RN
12 June 2017, 12:34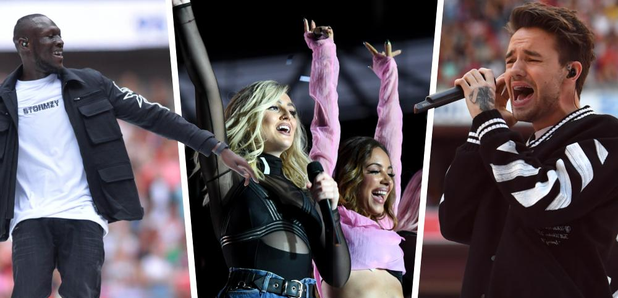 We could watch these loop until next year's Summertime Ball, tbf.
Now that the #CapitalSTB is over, chances are we won't watch a single thing over than the highlights from the summer's BIGGEST party.
But we're all very busy people - sometimes we don't have time to watch 'Power' in it's full beautiful glory. We might be too busy working to get the time to check out Charlie Puth's incredible set. So what are we meant to do?!
> Watch ALL The Live Performances From The Summertime Ball 2017
Luckily for you, we've chopped up our favourite GIF-able moments from this year's Summertime Ball. If your Twitter isn't full of these, you're probably doing social media totally wrong.
After all, do you remember when...
Zara totally slayed the runway like she was born on it?
Olly Murs legit made eye-contact with us, 'cause he's a dream boat?
80,000 people sang 'Happy Birthday' to Clean Bandit's drummer?
James Arthur felt the music so much, it actually took over his body?
Charlie Puth proved he was mate goals by wearing Liam's face on a tee?
Louisa Johnson taught us the one dance move we'll ever need to know?
Shawn Mendes hit the stage and was just a hunk?
Craig ACTUAL David popped up as a surprise guest, 'cause why not?
And Liam Payne rose into our lives like this?
And if you thought that was good to watch, wait until you see when Sean Paul totally RINSED Dua Lipa by calling her up and saying "Don't bother joining me on stage. I don't need you"...