Here's The Receipts To Prove Taylor Swift DIDN'T Say 'We Should Forgive Logan Paul' For His Suicide Video
9 January 2018, 15:44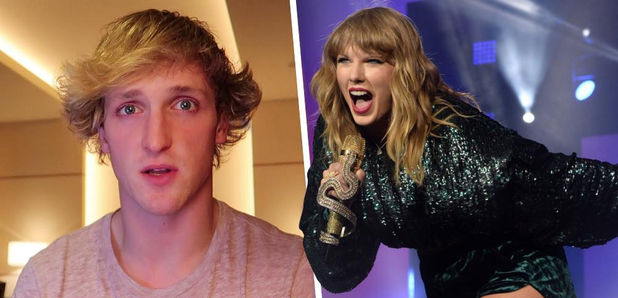 So if we could stop saying "she's over", that'd be great.
What Logan Paul did recently was pretty dreadful. From Chrissy Teigen to Aaron Paul, celebrities have jumped on social media to show their disgust for the vlog.
However, some Twitter users were led to believe that Taylor Swift was calling for people to forgive Logan Paul. FYI, she wasn't.
> Taylor Swift Bought This Fan A HOUSE After She Was Made Homeless While Pregnant
Pic: PA Images
One Twitter account, which refers to itself as E! News, wrote a post saying "Taylor Swift on Logan Paul: 'There are some points he has made'; 'he's hilarious'; 'We should FORGIVE'".
It was then shared around 700 times, and even quoted by one user who said "B*tch we hate you too lmaoo", which generated a further 68,000 shares on Twitter.
She cancelled

— fiz (@JacIynMisch) January 8, 2018
Taylor swift pure garbage just like the Paul brothers that's why

— Q. (@BlakLip_Bastard) January 8, 2018
However, this is all fake news. The original account has no association with E!; this account is not verified and it only has 94 followers. The article which the Tweet links to is not related to Taylor Swift at all, and in fact links to another story about Logan Paul; one totally unrelated to Taylor Swift.
> Download Our App Now, And We'll Only Bring You Legit Stuff From Tay-Tay, Okay?
Now, let's just stop dragging Taylor into this, shall we?
Let's just enjoy Taylor for the icon that she is, with this performance of '...Ready For It?' from the #CapitalJBB.