Hiddleswift's First Red Carpet Appearance Cancelled After These 'Uncomfortable' Rumours
6 September 2016, 11:17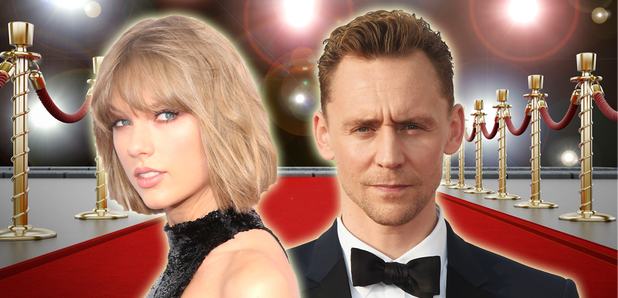 Looks like they won't be seen together at the Emmy Awards after all!
There have been loads of split rumours floating around regarding these two for a while now.
Firstly it was because Tom Hiddleston was 'sick of being a laughing stock'...
But new reports suggest that their apparent troubles could be because of Taylor.
Speaking to the Daily Mail, an insider said, 'Tom wants their relationship to be public, even asking Taylor to go to the Emmys with him, but Taylor wants to keep her private life private."
"Tom's need for their relationship to be so public so quickly makes her uncomfortable"
Picture: Getty
"She tried to be OK with it in the beginning but fears he is in love with the idea of her and not falling in love with her for the right reasons."
"Taylor is an independent young woman and doesn't feel like she needs a boyfriend to make her complete."
Definitely sounds like trouble in paradise to us.
Considering that Tom Hiddleston is a nominee at the Emmy Awards this year, it would make sense that he'd want his girlfriend by his side to support him.
But Taylor Swift has never been seen on a red carpet with one of her boyfriends before, so that would be a pretty big step for her.
Considering that the pair have only been dating since May 2016, Taylor may feel it's a little too soon for all of that.
Picture: Getty
Since they first got together, the pair have slowly been pictured less and less, leading many to believe that scheduling issues and distance may eventually take its toll.
But the Emmy Awards aren't taking place until 18th September, so there's still time for Taylor to change her mind!
You may also like...