Rihanna And Chris Brown Still Together Following "Split" Twitter Comments?
30 March 2013, 08:47 | Updated: 31 March 2013, 09:15
The pair were believed to have ended their romance after the R&B star's latest interview.
Rihanna and Chris Brown are still together and planning on working on new music for his latest album, despite reports this week that they have split.
The 'Don't Judge Me' star was a guest on Power 106 this week – and the station sent the media into a frenzy when they tweeted that the singer had told them the couple were no longer an item.
"Are you still w/ @Rihanna?" @ChrisBrown: "Uh,no-that's the short answer" just now to @BigBoy POWER 106 LA @TuneIn," they wrote.
It also came as Rihanna had been tweeting messages about being sad, but fans have since revealed that Chris' remarks were made during a previous old interview.
He also clarifies in the interview about working with Rihanna on his new album and teases a title of a track.
"Well, right now I have a couple songs that I wrote for her album, and you know, and mine that she's featured on," he declared. "The song's called 'Put It Up' too. "Put it up right derr, right derr."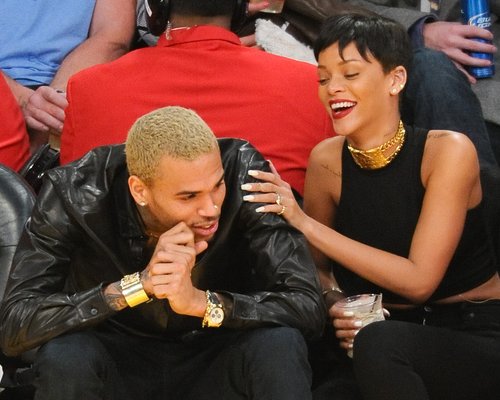 He was also asked if he was "in love" with the singer, and added: "I'm in love with her - yeh".
The pair have spoken openly in the past few months about their relationship, with Rihanna calling the 'Turn Up The Music' star "the one" and revealing her plans to start a family in the coming years.
They have also shared intimate Instagram pictures of one another and been spotted in public at a variety of spots.
Meanwhile, Chris Brown is planning on unveiling his brand new single 'Fine China' on Monday (1st April) with his new album 'X' set to follow in a couple of months.