Your Mission, Should You Choose To Accept It... Is To Watch 1D's New Fragrance Advert!
6 August 2014, 09:24
The five-piece are back with their action style advert for their next perfume release.
Forget about Tom Cruise… One Direction are the NEW action movie heroes if their new advert is anything to go by.
The 'Midnight Memories' five-piece have released a Mission Impossible style advert for their new fragrance You & I, and it's sure to make all the Directioners out there have a series case of the swoons going on.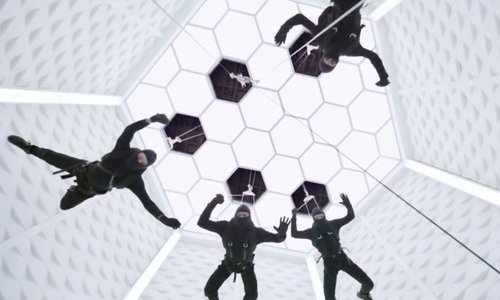 Harry, Zayn, Liam, Louis and Niall are seen dropping into a secure vault from a skylight in special ops style outfits, as they attempt to steal the pink bottle for their fragrance. Not that we're entirely sure why they need to do this… but who cares?!
The fragrance arrives in several stores in the UK from 20th August this year.
You may also like…