One Direction Were "Heavily Involved" In The Final Cuts Of Their This Is Us Movie
2 September 2013, 13:49 | Updated: 2 September 2013, 13:54
Director Morgan Spurlock also reveals how one scene was cut due to an array of "pimples" in the footage.
One Direction were "heavily involved" in the cutting process of their 3D movie This Is Us, it has been revealed.
'What Makes You Beautiful' singer Harry Styles told the Daily Star that the process was more to ensure certain aspects of their lives were included as appose to bits taken out.
"We had a lot of involvement in the movie," he revealed. "We were heavily involved in the cuts. It was more about getting stuff in than taking stuff out we didn't like."
He added: "There was so much to get in, which unfortunately we didn't. But we are really happy with it. We mixed it, edited it, directed it and produced it."
Director of the movie, Morgan Spurlock, did divulge details on one scene which didn't make the final cut due to one of the group not being keen on their pimples in some of the old footage.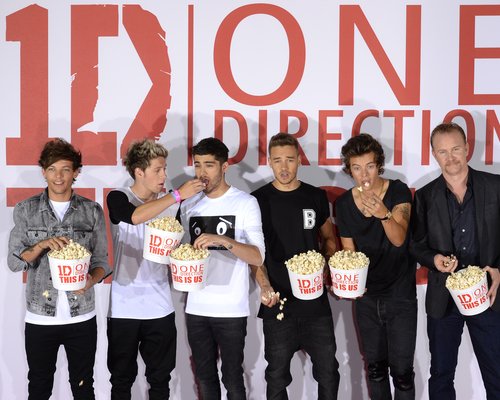 "There was one particular early X Factor interview that one of the boys asked to be taken out because he was incredibly pimply," he said. "I'm not telling you which one it was though."
Speaking about their involvement in the process, he added: "We were given incredible access to the boys but they were very hands-on about what they wanted in the movie. We continued to show them cuts throughout the process and they were heavily involved in the editing. They mainly wanted bits adding."
Meanwhile, the boys are also preparing for the release of their third studio album this year - which follows on from previous release 'Take Me Home'.