Every One Direction Song EVER: Ranked
20 March 2018, 15:10 | Updated: 20 March 2018, 15:15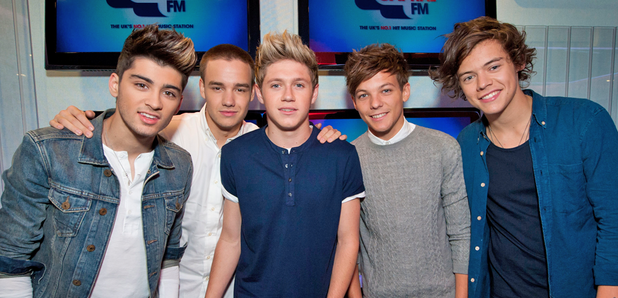 We're giving you the chance to finally decide what the most popular One Direction song of all time is! There are so many to choose from, but which will you pick as your ultimate faves?
With five albums and a tonne of singles to their name, One Direction quickly became one of the most successful bands in music history after they launched their careers in 2010. But, whilst we love everything they've ever released, we wanna know what you think!
So we're giving you the chance to vote for your top 10 fave songs from across One Direction's catalogue of records and finally reveal what the most loved 1D songs ever are.
> The Votes Are In & We Finally Have The Winner Of Capital's Best Fans 2018!

Check out the list of the band's 91 songs from across all their albums, including bonus tracks and pick your absolute favourite 10. It's a pretty hard decision, but it's time to celebrate the lads' amazing tunes...
> Love 1D? Download Our Free App For All The Latest News From All Of The Lads!
Whilst you're here, check out Niall's recent cover of Camila Cabello's 'Crying In The Club'...