McBusted Have Been Writing With Niall Horan – And They Want To Keep The Song!
3 July 2014, 09:34 | Updated: 3 July 2014, 16:20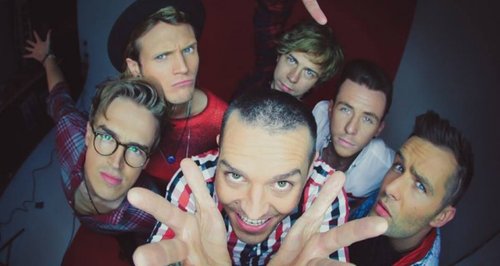 McBusted and One Direction all in one studio at the same time? It's the stuff dreams are made of, right? How do we get an invite to these writing sessions, boys?
The thought of three of our favourite boybands (well, technically it is now two since McFly and Busted mashed themselves together to make McBusted) in the same place at the same time makes us a bit giddy with joy – the McBusted boys have been writing songs with One Direction.
Yep, the boys have been making music together – and one of the songs McBusted wrote with Niall Horan from One Direction is so good they want to keep it for themselves!
Tom Fletcher confirmed that he and the rest of McFly have been writing for 1D's fourth studio album while talking to Sugarscape this week, "We've written on all of their albums so far. We've written a couple of songs with Niall. They're really cool, but you never know if it's going to make the final album."
And Busted's James Bourne has been listening in to the tracks and has found one he wants to poach! Tom said, "We're taking that back. Niall will like that, though. He'll love it."
James still isn't letting go without a fight, though! He said, "They'd better not take that song, and if they do take it it should be a single." Hear, hear!
It's not the first time the McFly lads have created some choons for One Direction – the song 'Don't Forget Where You Belong' was written by the boys for 1D's third album, 'Midnight Memories'. Next time you're in the studio together boys, at least let us have some pics?!